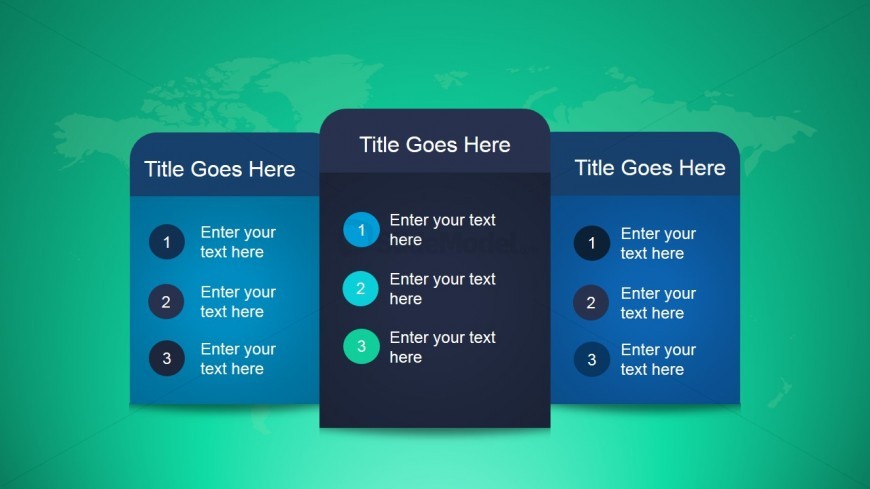 The slide design shows business cards for PowerPoint, which may be used to present different employee qualifications for group deliberations, such as in presenting a proposal for a new executive position in the business organization. Each prospect may be represented by a rectangular PowerPoint shape.
The rectangular shapes are found next to each other, two of which flanking the center shape. The rectangular shape on the icon may represent the first choice for the position. Each rectangular shape contains text placeholders for a title, and a bulleted list, with numbers enclosed in circular shapes, as well as a text placeholder where the information may be inserted. The color of the circular number icons is dark blue, except for the center rectangular shape, whose icons are colored in dark blue, light blue, and green. Found in the presentation background is a world map watermark, which may imply that the PowerPoint slide may be used in international presentations. The PowerPoint objects are 100% editable to suit the presenter's needs.
Return to Animated Vibrant PowerPoint Template with Bright Backgrounds.