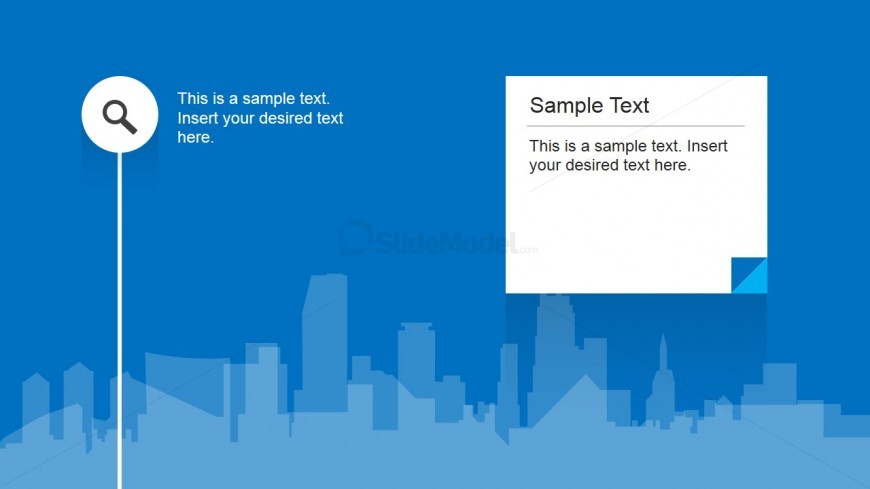 The Project Search PowerPoint template highlights the magnify icon which represents the search activity as the first step in the network. The research part of a business project plays an important role in its development. The data gathered in this stage determine the direction of the project. It determines whether or not the project has value, it also approximates the length of the project and its extent among other things. The presenter can elaborate about the necessary data for the project in this part of the presentation.
Featured on this slide design is a magnifying icon found inside a white circular PowerPoint shape, accompanied by a text placeholder where labels may be inserted. The descriptions and discussions for the elements of the topic to be presented may be inserted in the text placeholders found inside a PowerPoint graphic resembling a Post It note. All PowerPoint objects are 100% editable to suit the presenter's needs and preferences.
Return to Animated Network Diagram PowerPoint Template.