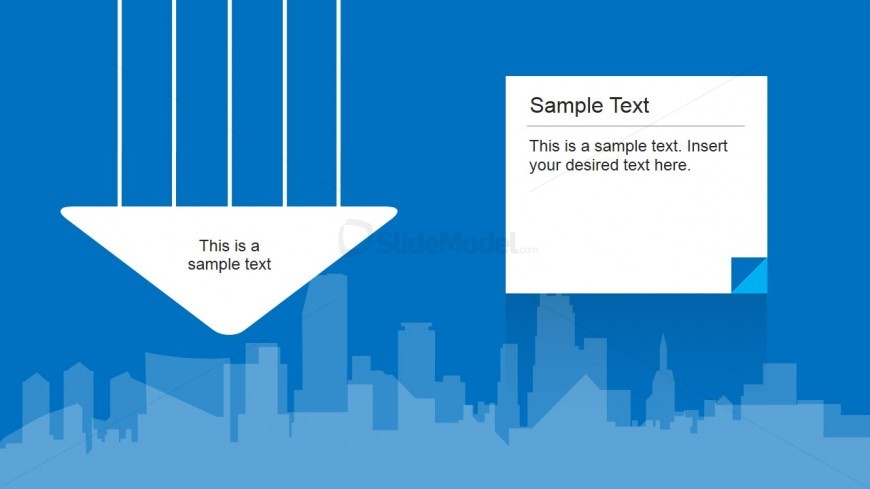 The End Result PowerPoint Template found in the PowerPoint design illustrates the last part of the network which the end result represented by the icon right sided triangle. This stage determines whether or not the project attained its desired result. The results will determine if the objective was met or more, the details of which may be shown on this PowerPoint slide.
Featured on the Office template are two PowerPoint graphics – a triangular PowerPoint shape and a note text box – where descriptions and labels may be inserted. The PowerPoint graphics are found on a city skyline presentation background. All PowerPoint objects are 100% editable to suit the presenter's needs and preferences.
Return to Animated Network Diagram PowerPoint Template.