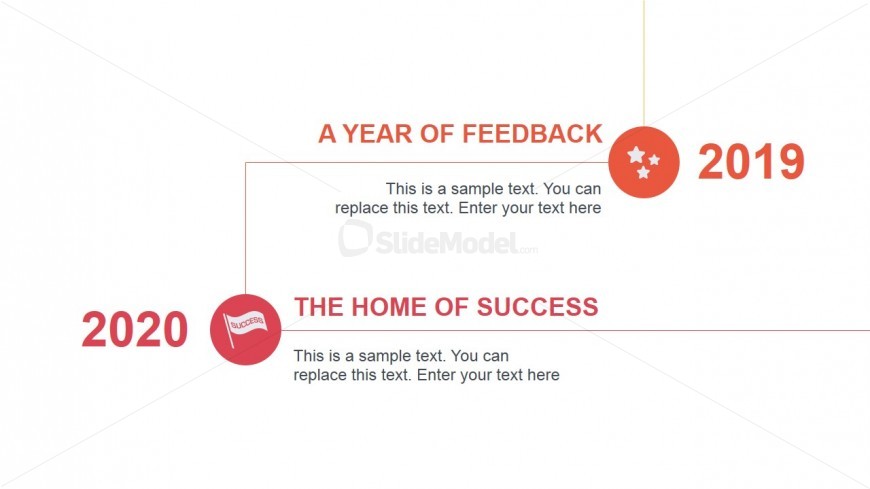 Found on this Office template is an animated vertical timeline design for PowerPoint, which may be used to present the latter part of a five-year plan, ending in the year 2020. A line of the top of the slide design implies that the PowerPoint template is a continuation of a timeline, wherein the year 2019 is labeled "a year of feedback" and has a text placeholder where additional information about the annual goal is to be inserted. This label is also accompanied by a circular generic icon of a set of stars.
At the other end of the line is a red circular icon of a flag named "success," preceded by the year 2020. This is followed by a title labeled "the home of success", as well as a text placeholder where additional information may be added. All PowerPoint objects are 100% editable to suit the presenter's needs and preferences.
Return to Animated Flat Analysis PowerPoint Template.