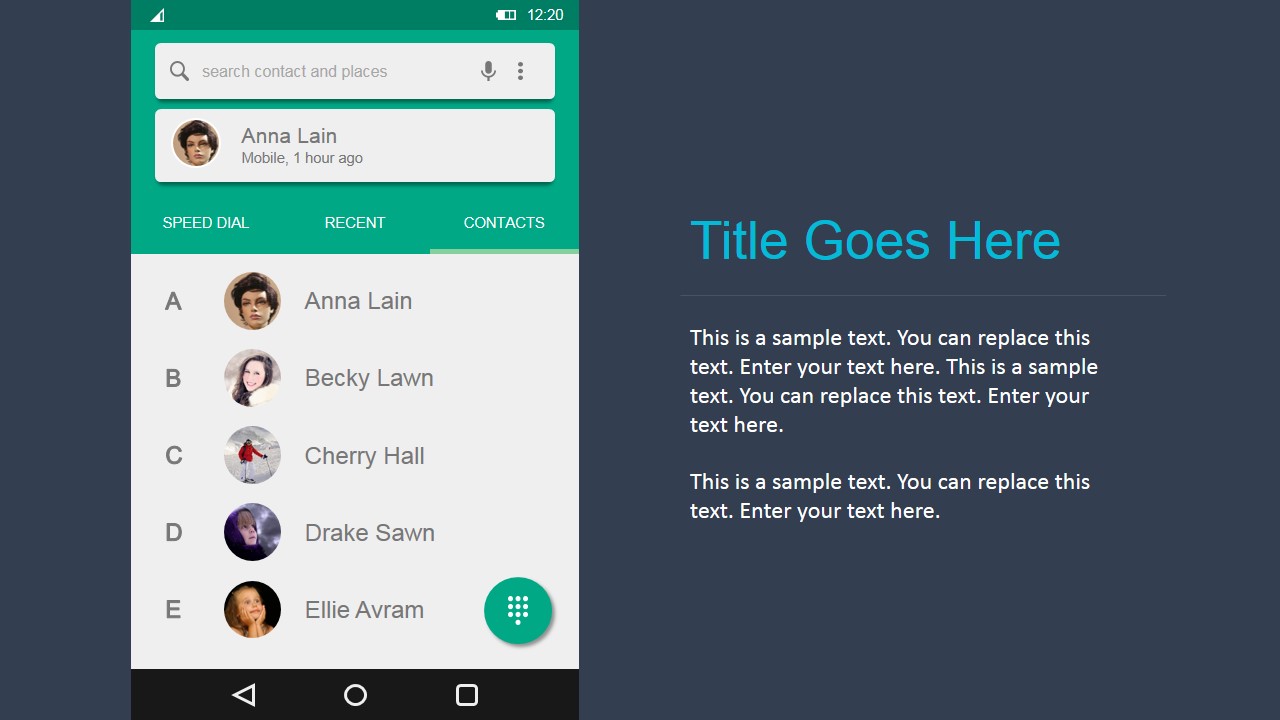 Shown on this Office template is a contact list PowerPoint clipart in an Android UI. It may be utilized in the presentation and showcase of a mobile application as part of a marketing plan. As such, the screenshot of the said application shows a phonebook of contacts arranged alphabetically, with menus for speed dial, recent numbers, and the contacts themselves.
Additional explanation and discussion of the PowerPoint slide may be placed in the text placeholder located to the right of the screenshot, while the label for the slide design may be inserted in the header highlighted in blue text. The PowerPoint objects are 100% editable to fit the presenter's needs and preferences.
Return to Android UI Design Kit for PowerPoint.