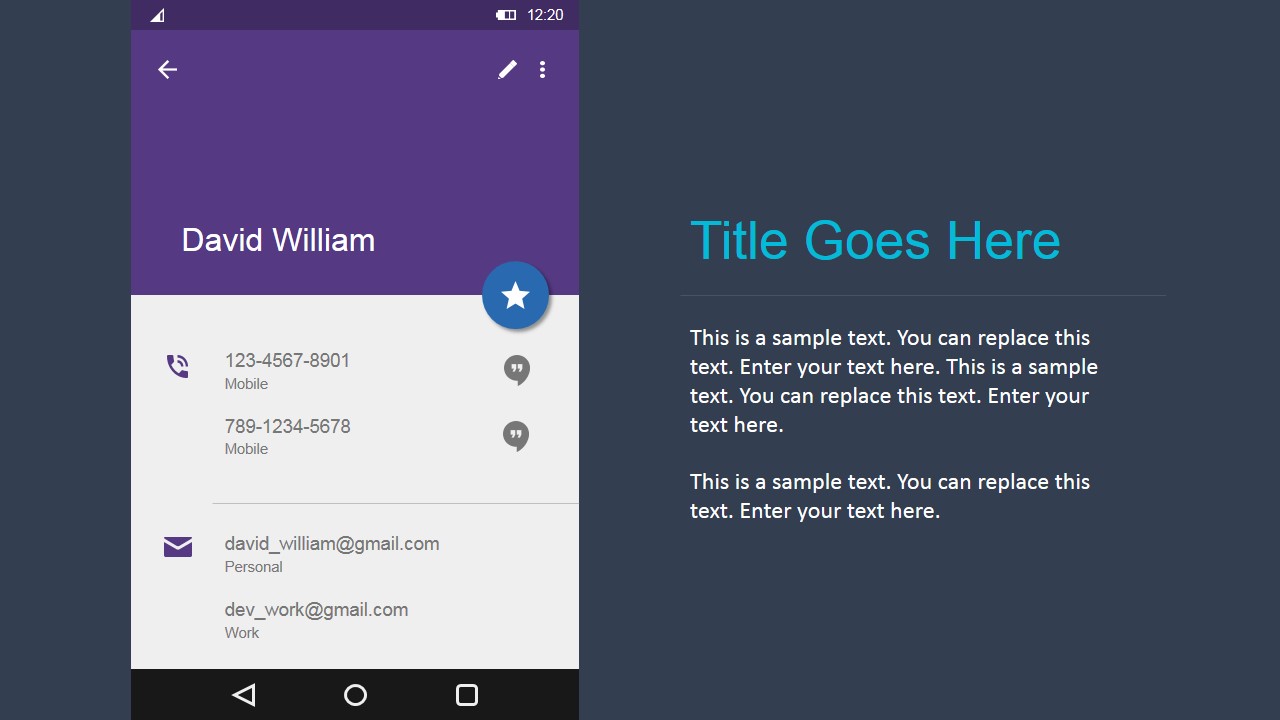 This slide design features a contact information material design for an Android UI. It may be used as a creative way to present the contact information of an important reference person, such as the head of a marketing team. It may also be used to present a new mobile application, ready for pitching by the marketing department of a company or business. The name, mobile number, telephone number, and e-mail addresses are featured in the mockup screenshot.
Further information regarding the presentation design may be inserted in the text placeholder found beside the PowerPoint graphic, as well as a title or a short description which may be placed in the blue text placeholder which acts as the header. The PowerPoint objects are 100% editable to suit the presenter's needs and preferences.
Return to Android UI Design Kit for PowerPoint.