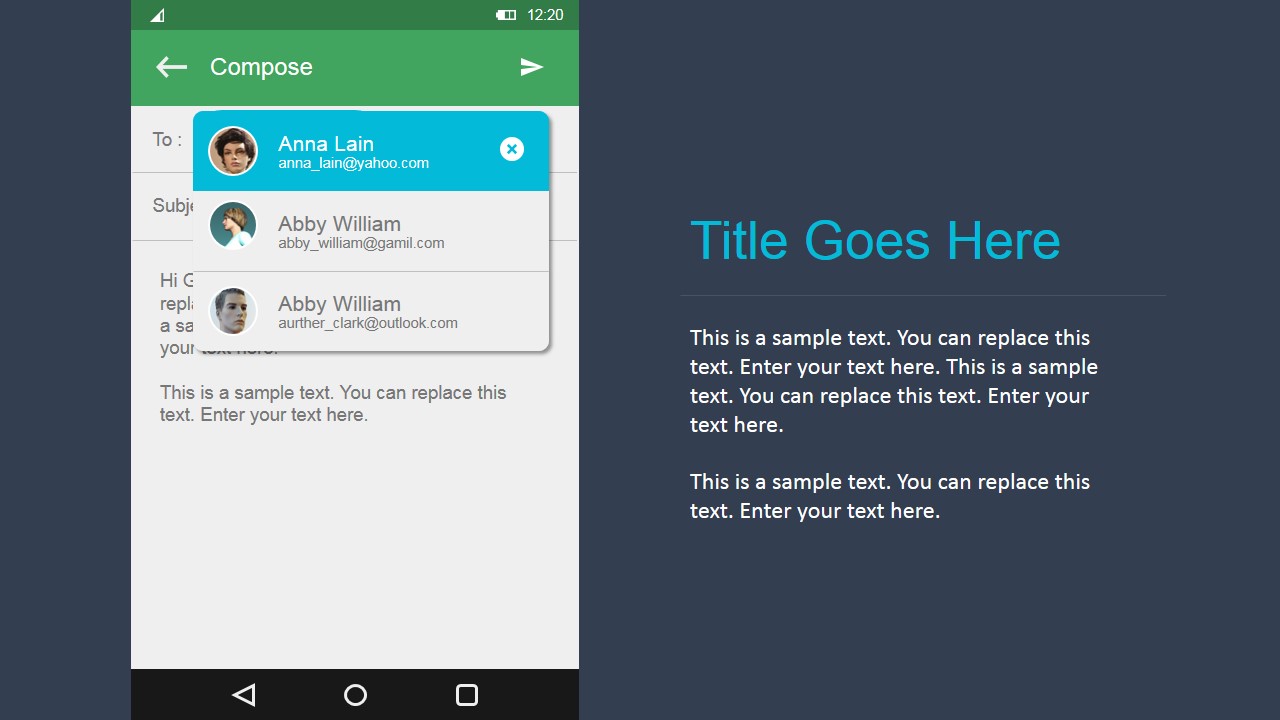 This android design screen for PowerPoint shows an Android application about to be used to compose mail. It may be utilized to introduce a new mobile application for the global market, or to show procedures on basic office communication through the internet.
The PowerPoint design contains the mail composition screenshot, as well a set of text placeholders to be found beside it, where additional information for the presentation design may be inserted. A title for the Office template may be placed in the text placeholder header highlighted in blue text. All PowerPoint objects are 100% editable to be easily tailored to the presenter's needs and preferences.
Return to Android UI Design Kit for PowerPoint.