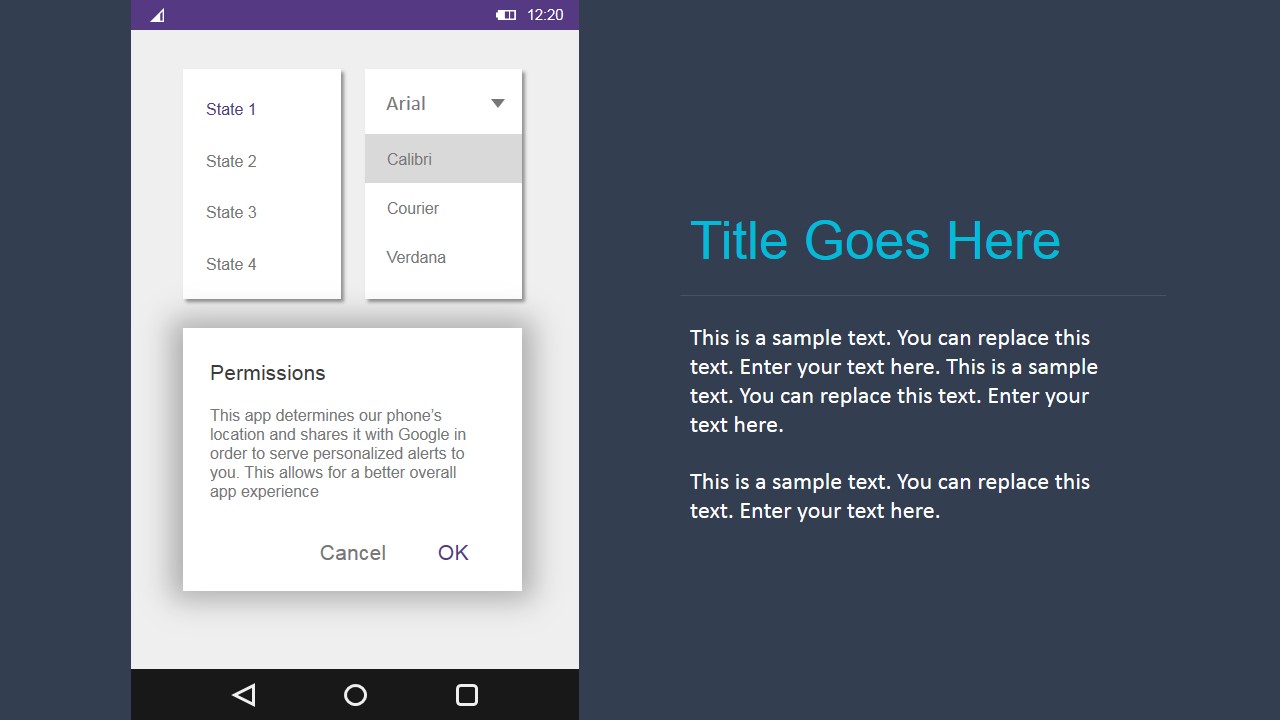 Found in the slide design are box UI elements with Android material design widgets, which be utilized in presentations involving mobile applications and their feasibility for releases to the online international markets.
The mobile screenshot on this PowerPoint design shows a two sets of menus, one of which is a drop down menu for fonts, while the other is a menu for four numbered states. It also contains a dialog box labeled permissions. Further explanation for the PowerPoint template may be inserted in the text placeholder found beside the screenshot. A title may be placed in the blue-text placeholder also found beside the PowerPoint graphic All PowerPoint objects are 100% customizable as to fit to the presenter's needs and preferences.
Return to Android UI Design Kit for PowerPoint.