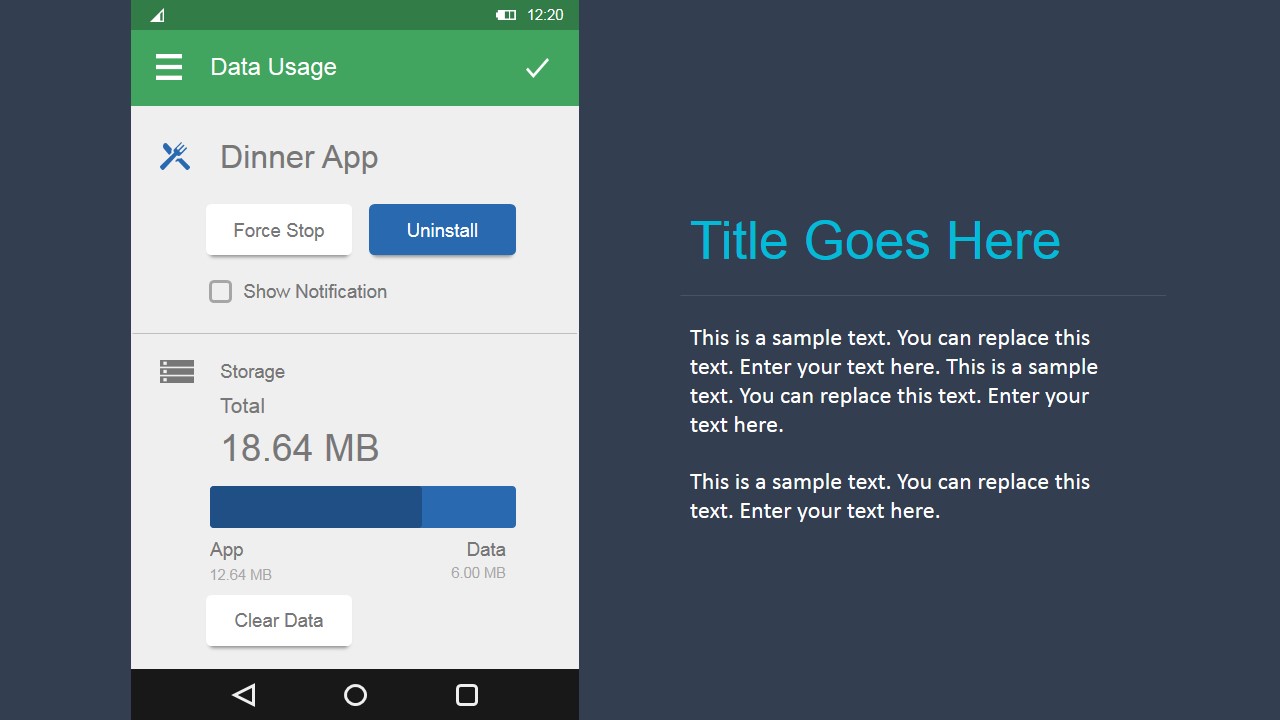 This PowerPoint slide shows a mockup of an application and storage management Android UI screen. The slide design is optimal for presentations concerning the feasibility of the release of a mobile applications to the customer markets.
It contains a screenshot of a data usage menu on an Android UI, along with the corresponding details of a working application, on the left of the PowerPoint slide. A title for the presentation design may be placed in the text placeholder found in blue text, while additional information and descriptions may be inserted in the placeholder below it. All PowerPoint objects are 100% editable to suit the presenter's needs and preferences.
Return to Android UI Design Kit for PowerPoint.