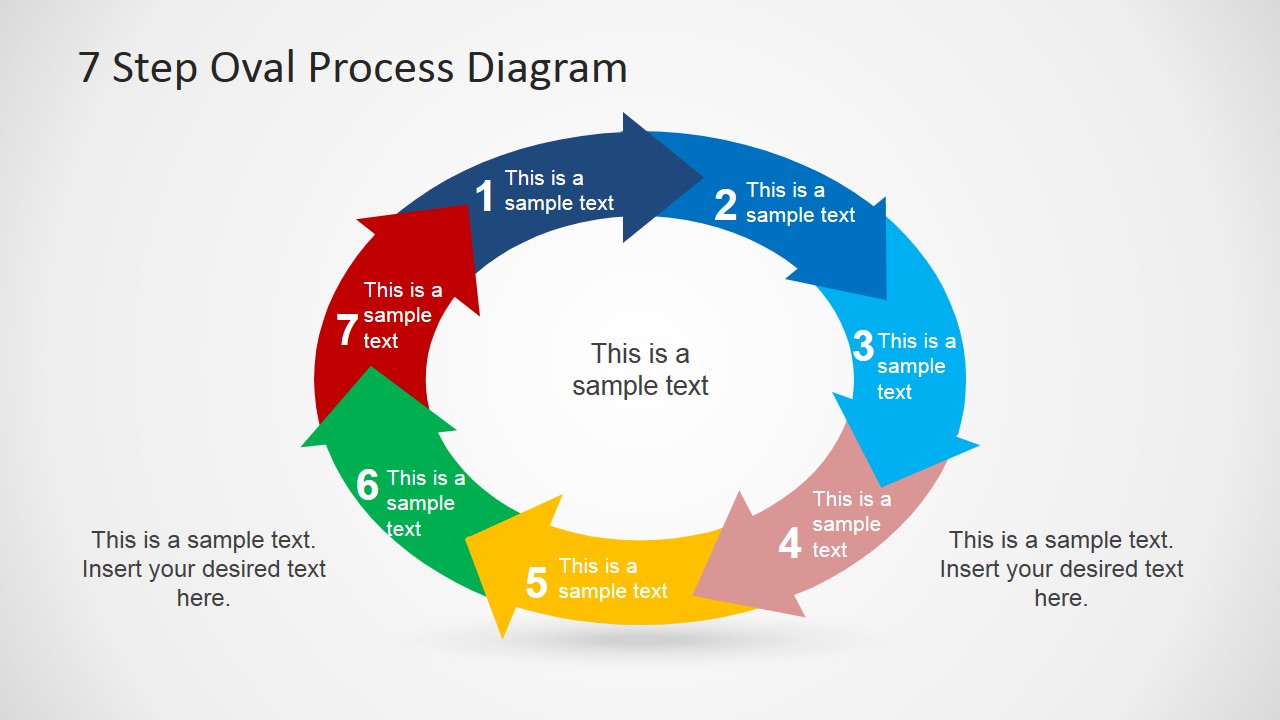 A 7-step oval diagram for PowerPoint may be found this Office template. The oval donut diagram features arrow-shaped segments numbered one through seven and containing a text placeholder where a label may be inserted. The segments are also filled in with a different color – royal blue, solid blue light blue, pink, yellow, green, and red – so as to be distinguished from the other segments. A title for the PowerPoint graphic may be placed in the text placeholder found in the center of the donut diagram. Additional information regarding the diagram may be placed in the two text placeholders found outside the oval shape.
This PowerPoint slide may be used to present a seven-step process for a business procedure or marketing plan, each step being represented by one of the segments. All PowerPoint objects are 100% editable to suit the presenter's needs and preferences
Return to 7 Step Oval Process Diagram Template for PowerPoint.