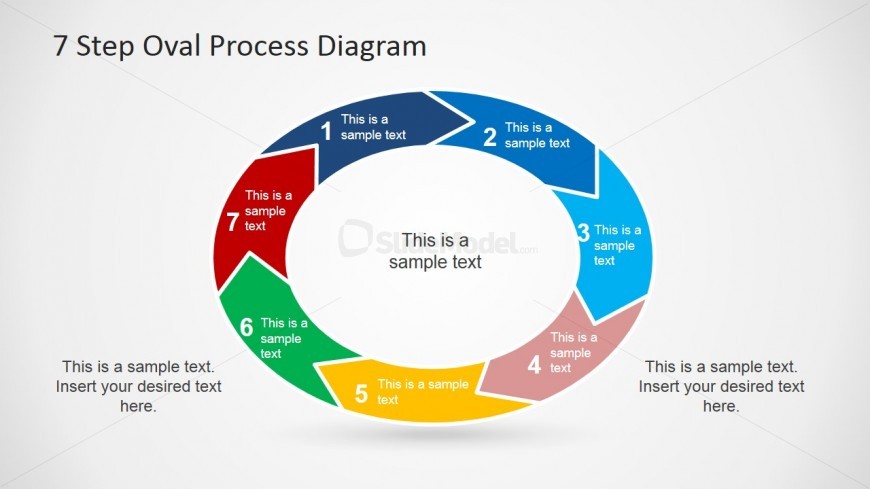 Featured on the presentation design is a 7 Steps Oval Diagram for PowerPoint. Considering the colorful, visual aesthetics and the presentation of elements in the PowerPoint template, the slide design is most ideal for providing visual aids to circular workflow processes found in the business organization.
The main feature of the PowerPoint slide is a doughnut diagram composed of curved rectangular banner arrows. These arrow PowerPoint shapes contain a numbered label from one to seven, and a text placeholder where labels may be placed. Two text placeholders found on both sides of the PowerPoint graphics, as well as one in the center of the doughnut diagram, may be inserted with descriptions and discussions regarding the topic of the presentation. The PowerPoint objects are 100% editable to suit the presenter's needs and preferences.
Return to 7 Step Oval Process Diagram Template for PowerPoint.