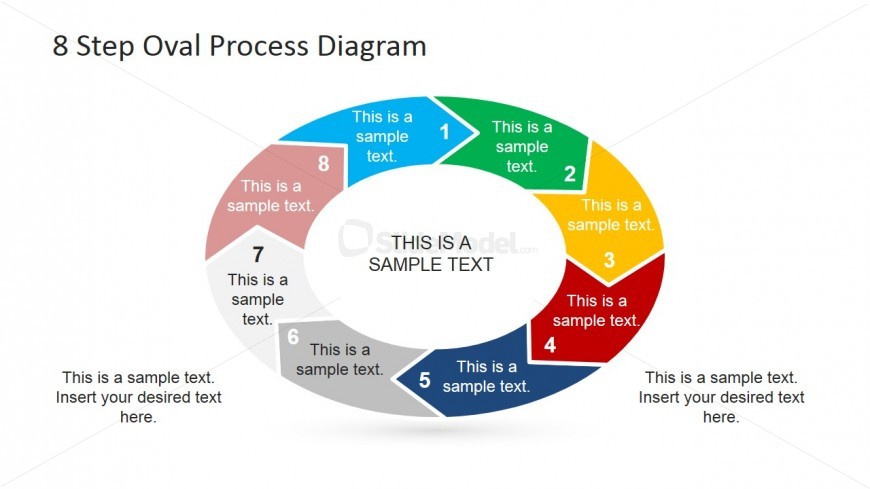 Featured on the slide design is an 8 Steps Elliptical PowerPoint Process Diagram, which is ideal for presenting a circular workflow process, marketing models, instructional presentations, and process demonstration.
In the PowerPoint slide, all icon, text and shape placements are fully customizable. The oval workflow model has adopted the central position of the slide. Above this, in the top left hand corner of the slide, the fully editable title remains to ensure consistency throughout your presentation. An addition to this slide are two text boxes, situated in the bottom left and right hand corners, may be edited to expand yet further on the presentation. Each chevron arrow can be individually customized, allowing the user to highlight the section of the diagram that prefers. The PowerPoint objects are 100% editable to suit the presenter's needs and preferences.
Return to 8 Steps Oval Process Diagram for PowerPoint.