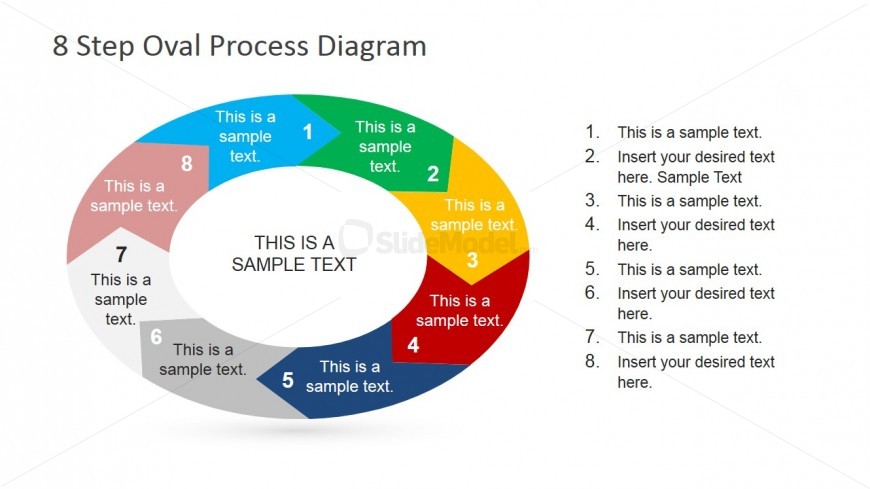 The Oval PowerPoint Diagram 8 Clockwise Steps for PowerPoint found on the Office template boasts a minimal design. Ideal for presenting circular workflow and other business processes, such as marketing models and business presentations.
An oval shape featuring fully editable text boxes in the shape of curved chevrons, takes central place below a customizable title and to the left of a numbered list. This PowerPoint slide, and the numbered list on the right hand side of the slide, would be ideally used by the professional presenter to expand upon ideas introduced in the opening stages of the presentation. Each piece of the diagram is created as individual PowerPoint Shapes, allowing the user to fully customize the diagram appearance as color, size, effects and position. The diagram can be reused in existing presentations and adapted to any PowerPoint Theme.
Return to 8 Steps Oval Process Diagram for PowerPoint.