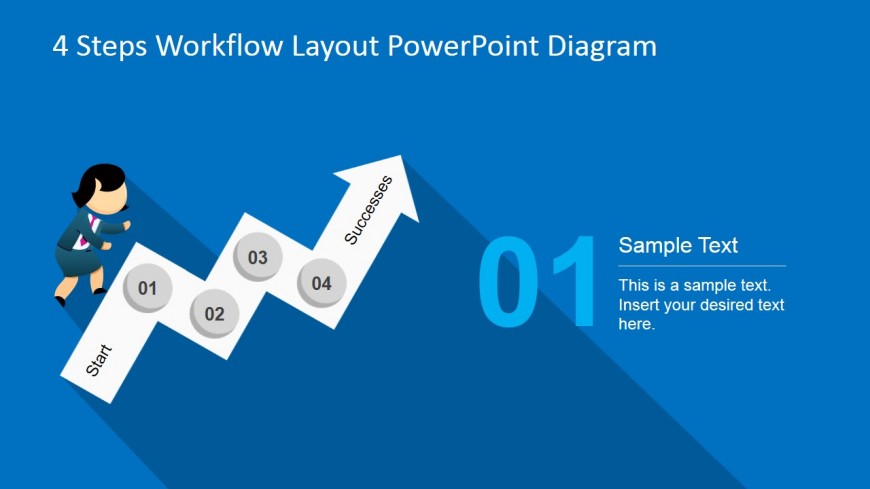 The 4-step Jane cartoon workflow layout diagram located in the PowerPoint template may be used to feature success paths for business situations, such as exceeding customer expectations and beating competitors.
This slide design features a crooked arrow arranged like a stairway. A novelty "Jane" character is depicted as making her way towards the first milestone on this path. The arrow contains six editable text boxes that can be used by the presenter to indicate what is expected along this path to success. To the right side of the slide design is an editable text box and colored number, which can be used to demonstrate the first part of the process. The PowerPoint objects are 100% editable to suit the presenter's needs and preferences.
Return to 4 Steps Workflow Layout PowerPoint Diagram.