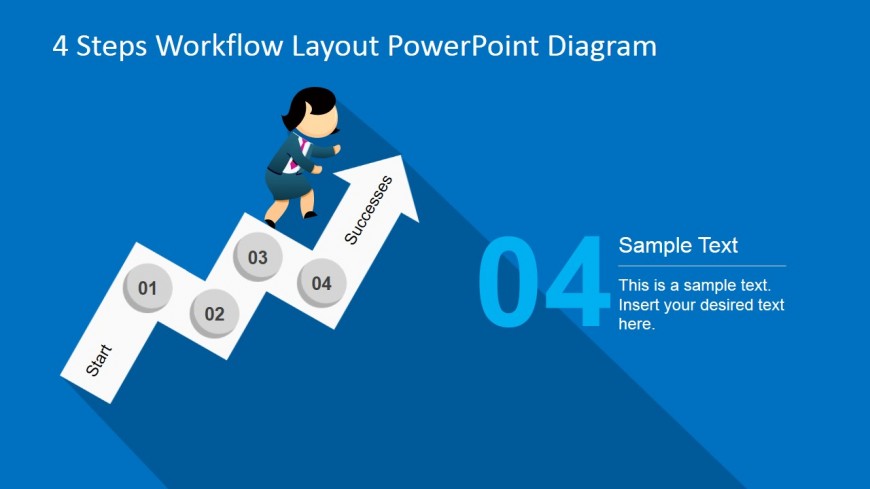 Shown on the presentation design is a 4-step Jane cartoon workflow layout diagram, which may be used to present the procedures for a particular success plan. This PowerPoint slide depicts the final step in a proposed workflow model. A single zig zag line has been arranged to demonstrate a stairway for a novelty cartoon character, Jane, and could be used to illustrate projected growth or even a marketing model.
Within the arrow PowerPoint shape are six editable text boxes which the presenter can use to label the planned stops along the way to success. To the left of this professionally-designed image is another editable text box, which can be used to focus the lecture attendees on key facts and figures. The PowerPoint objects are 100% editable to suit the presenter's needs and preferences.
Return to 4 Steps Workflow Layout PowerPoint Diagram.