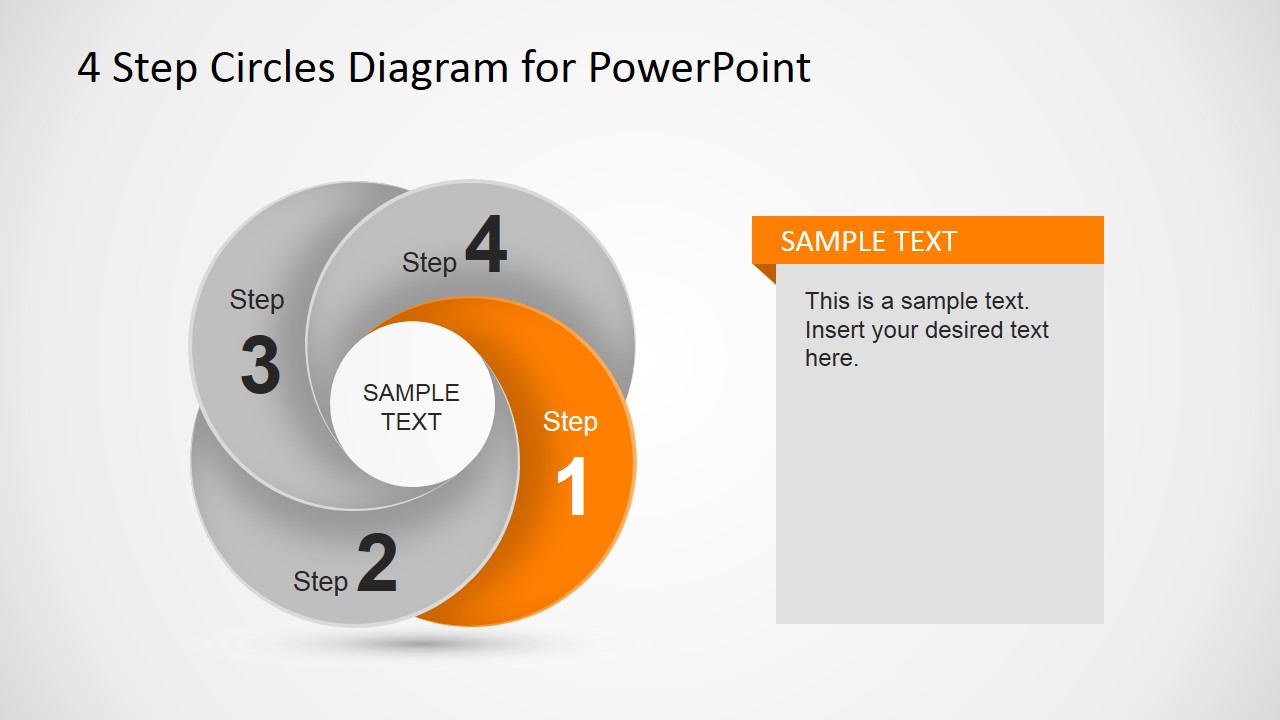 This slide design features a circular dynamic diagram for PowerPoint, which may be used to present the first part of a four-step plan. It appears to be made of four circles, overlapping one another in succession. A smaller, white circular PowerPoint shape is found in the center of the diagram, where a label may be placed in the text placeholder. Each of these PowerPoint shapes contains a label such as "Step 1", with four steps altogether. The first step is highlighted in yellow with white text, so as to be emphasized in this PowerPoint slide.
Further explanation and discussion may be placed in the text placeholder found beside the diagram. A subtitle may be placed in the yellow rectangular banner which may be found above the explanations. All PowerPoint objects are 100% customizable to fit the presenter's needs and preferences.
Return to 4 Step Circles Diagram for PowerPoint.