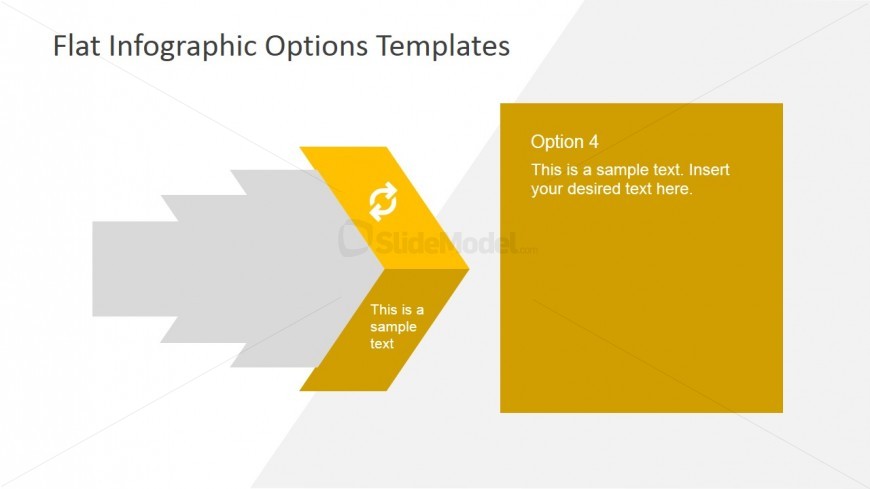 Located in the Office template is a reload icon PowerPoint template design, which may be used to illustrate a four-step business plan. The PowerPoint slide itself is specifically designed to give emphasis to the last step of the plan, which may be used to illustrate productivity and efficiency in a systematic business operation.
This PowerPoint template illustrates an arrow diagram, shown as a composite PowerPoint shape of four smaller arrows, with emphasis on the last arrow segment. The highlighted segment, in yellow, contains a reload icon and a text placeholder where labels may be inserted. The corresponding discussion of the presentation design may be placed in the yellow text box located on the right side of the PowerPoint slide. All PowerPoint objects are 100% editable to suit the presenter's needs and preferences.
Return to 4 Folding Segments Origami Arrow.