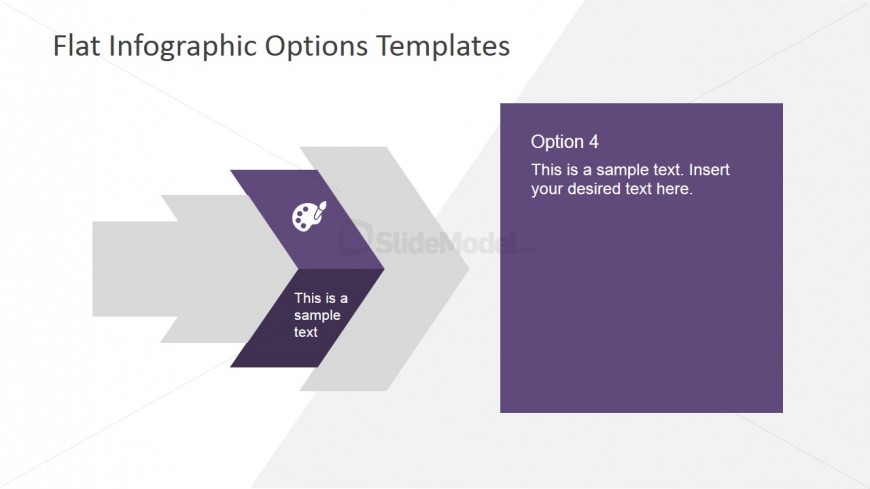 Featured in the slide design is a palette PowerPoint presentation template, which may be used to signify the actualization of a construction plan, or the brainstorming process of a marketing directive.
The business plan as a whole is represented by four arrow shapes, which form a single arrow. This PowerPoint template shows a paint palette icon in the fourth arrow, highlighted in violet. The symbol is accompanied by a text placeholder where the corresponding label may be inserted. The presenter may place the main points of the topic discussion in the violet text box found on the right side of the PowerPoint slide. All PowerPoint objects are 100% editable to suit the presenter's needs and preferences.
Return to 4 Folding Segments Origami Arrow.