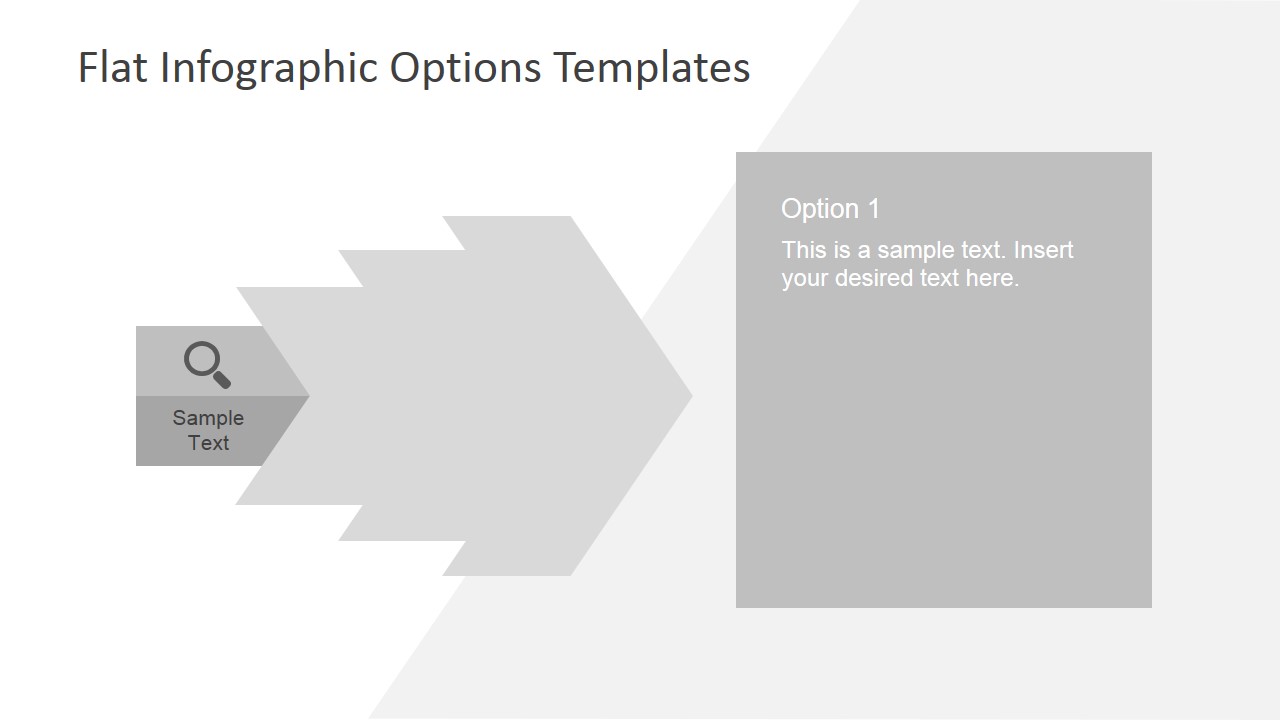 Shown on the presentation design is a magnify icon PowerPoint template, which may be used to emphasize a single step in a series of four business procedures. The slide design is ideal for elaborating on this first step, providing relevant information to key members of the business organization.
This PowerPoint slide shows a series of arrow PowerPoint shapes. The first of these shape contains a magnifying glass icon, a universal symbol for search. The symbol is accompanied by a text placeholder where the label may be inserted. A text box found at the right side of the PowerPoint slide may be inserted with descriptions and discussions of the featured topic. All PowerPoint objects are 100% editable to suit the presenter's needs and preferences.
Return to 4 Folding Segments Origami Arrow.