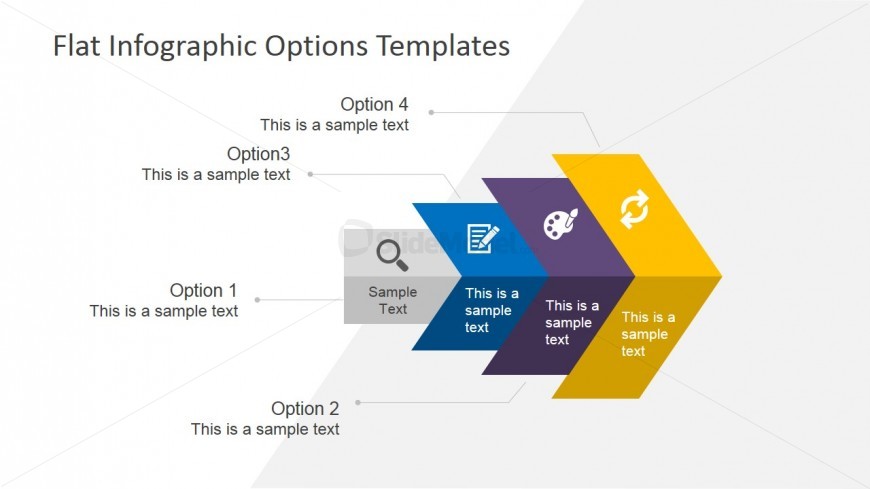 Featured on the Office template is a 4-segment origami PowerPoint design, which may be used to illustrate a variety of business options and alternative marketing plans. The PowerPoint slide may also be used to demonstrate a 4-step business procedure.
This PowerPoint template shows an origami-inspired illustration. The PowerPoint graphics are composed of four folds forming arrow shapes, and in essence, forms a single arrow. Each of the arrow segments has a distinct color, such as gray, blue, violet, and yellow, and contains a minimalist icon, such as a magnifying glass, a document, a paint palette, and a reload icon. Also contained in the PowerPoint shapes are text placeholders where labels may be inserted. A short descriptive statement may be associated with the segments through text placeholders connected by thin gray lines to the PowerPoint shapes. All PowerPoint objects are 100% editable to suit the presenter's needs and preferences.
Return to 4 Folding Segments Origami Arrow.