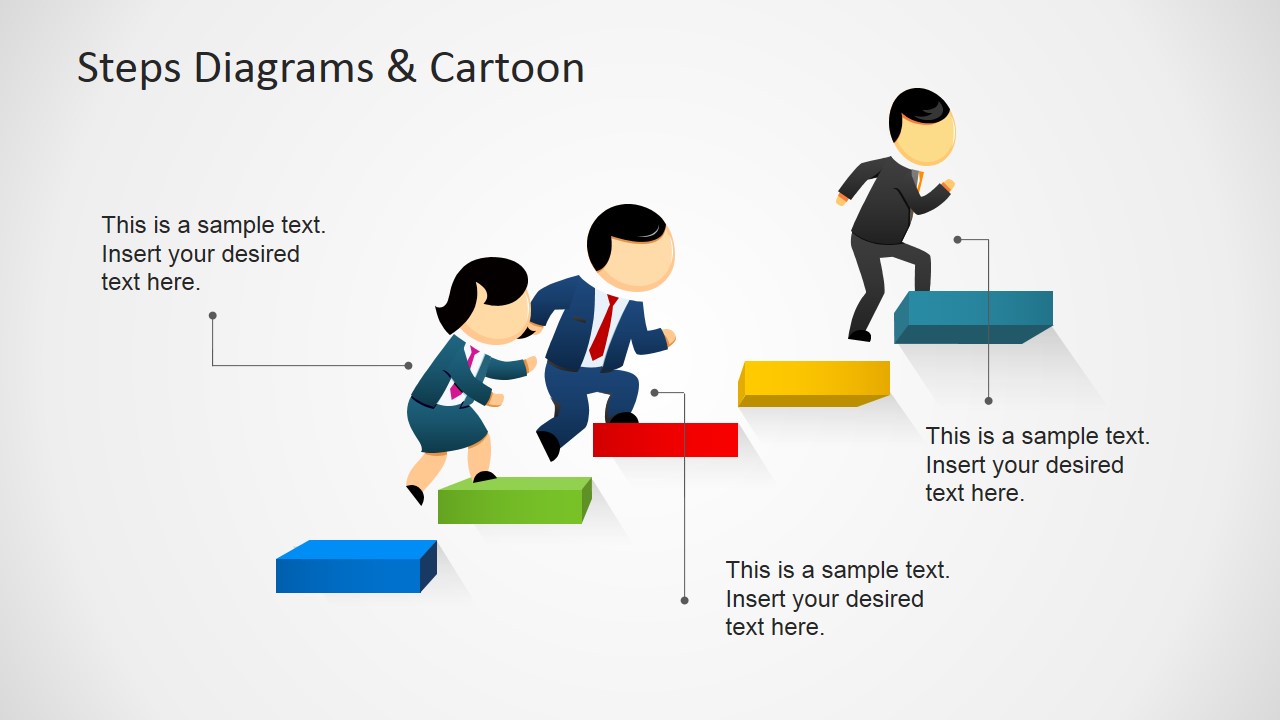 Featured in this slide design is a 3D steps ladder template for PowerPoint, a diagram with three cartoon office workers. This PowerPoint slide may be used to present the states of different stages in a process, or a progress report on a company as compared to their competitors.
The steps consist of five 3D rectangular blocks with distinct colors, light blue, green, red, yellow, and dark blue, and are placed in an ascending order. The three cartoon office workers are on different steps, one on the top step; another on the third step; and the last on the second step from the bottom. These cartoon PowerPoint graphics are connected to text placeholders by a line. A short descriptive statement may be placed in these text placeholders. All PowerPoint objects are 100% editable and may be modified to suit the presenter's needs.
Return to 3D Steps Ladder Template for PowerPoint.