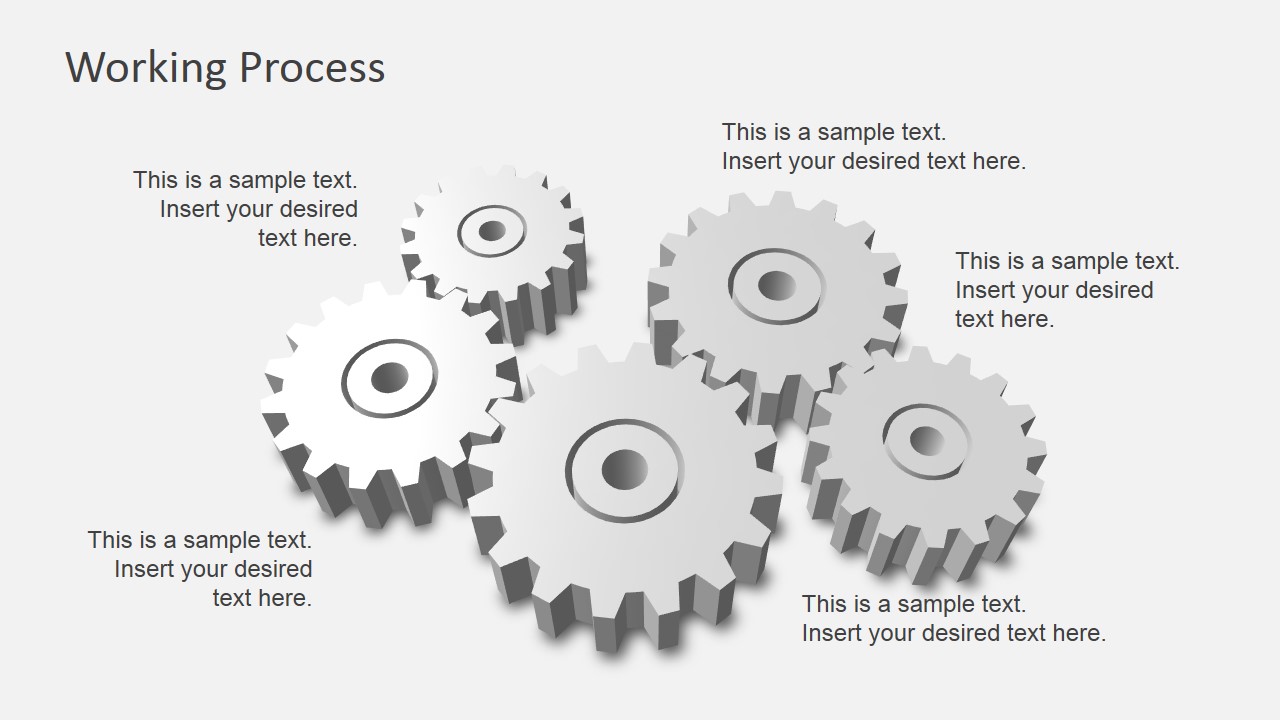 Shown on the slide design is a working process diagram with five gears, which may be used to illustrate work in process (WIP) as in business process modeling procedures. The gears may also be used to represent the future situation of business processes, after modifications and changes have been applied. The presenter may use the slide to explain the importance of a fully functioning process and the benefits which the organization may gain from it.
The light grey gear illustration, which is the main feature of the PowerPoint template, is illustrated in a 3D design. The gears are interconnected to represent their interdependence on each other, such as in supplementing process modelling. Each of the gears is also accompanied by a text placeholder where descriptions and labels may be inserted. All PowerPoint objects are 100% editable to suit the presenter's needs and preferences.
Return to 3D Broken Process PowerPoint Template.