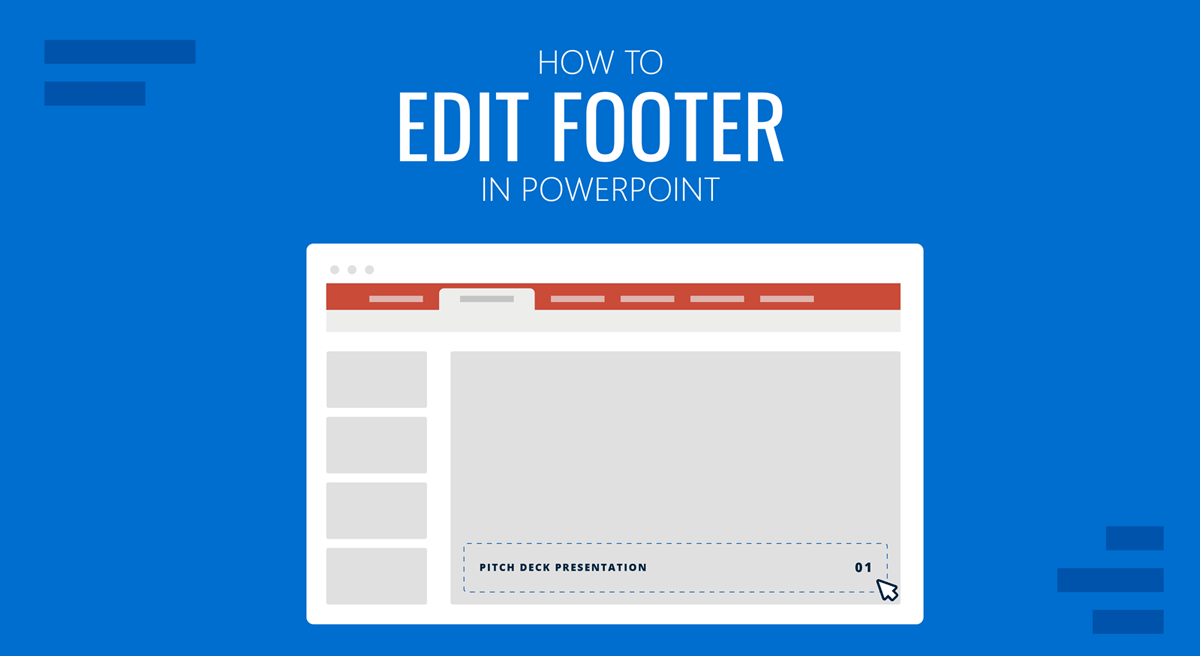 PowerPoint footer can be edited to include a date, page number, and custom branding. A custom footer can help mention the presenter's name, presentation topic, showcase company branding, etc. Furthermore, this information can also be incorporated into handouts for the ease of the audience to identify essential information at a glance.
How to Add a Footer in PowerPoint
To edit the PowerPoint footer, go to View > SlideMaster, and go to Insert > Header & Footer. While you can also edit the footer directly via the Insert tab, it's best to do it in SlideMaster to make more extensive edits to your presentation layout.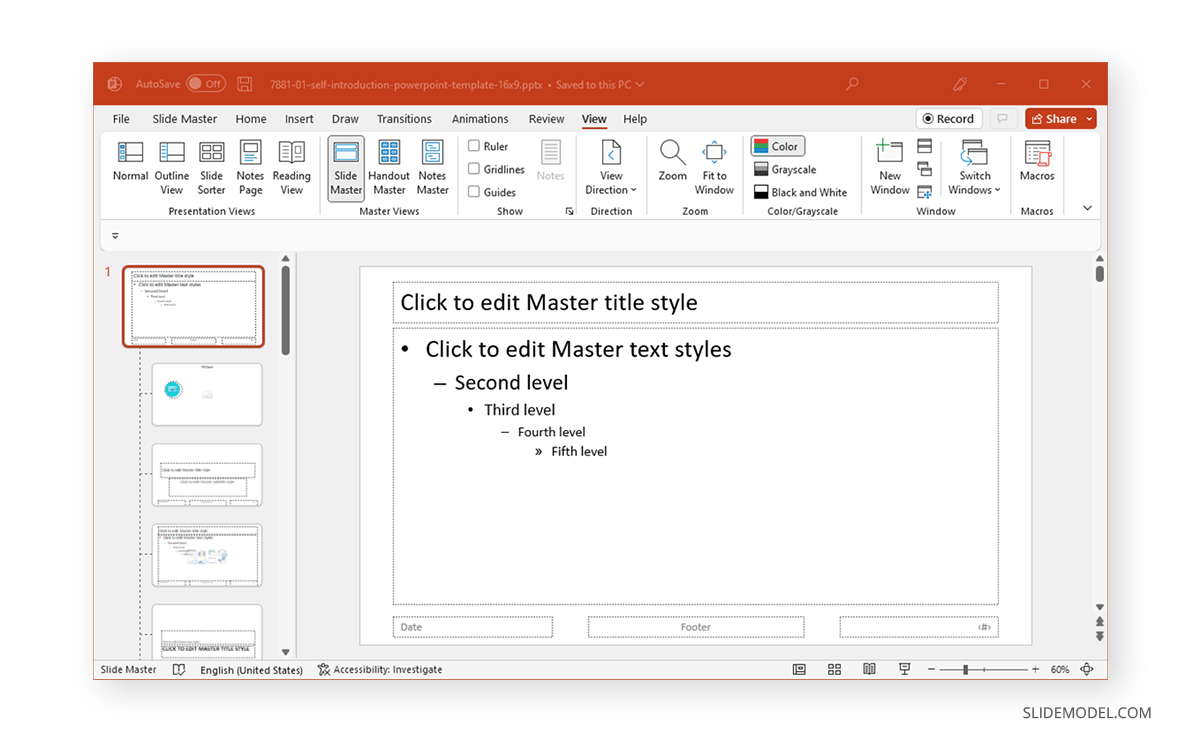 The available options to edit the footer include automatic or custom date and time, including the selection of language and calendar type, as well as to include slide number and custom footer text. To exclude the footer information from the title slide, check the Don't show on title slide option.
Note: The changes to slides can be applied to a single slide or all slides. For the latter, select Apply to All.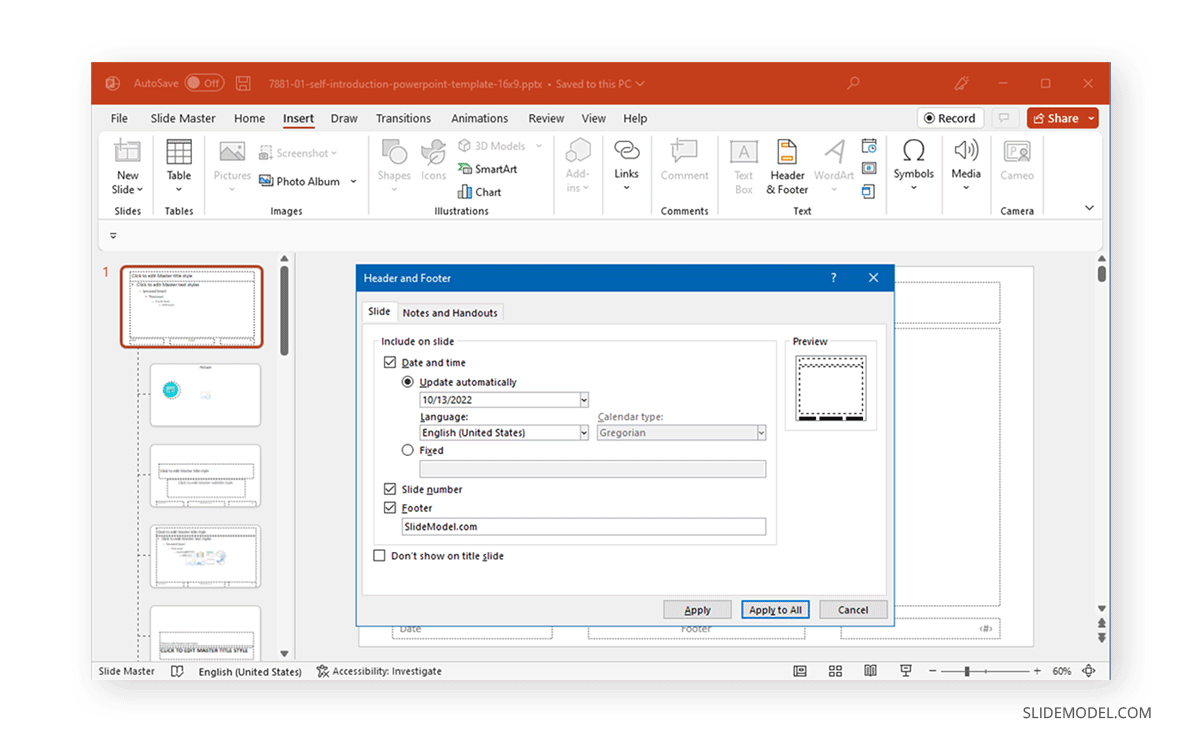 Similar changes can also be added to handouts via the Notes & Handouts tab in the same dialogue box. Select the options you intend to include, such as data and time, page number, and footer text. Additionally, you can also specify header text for handouts.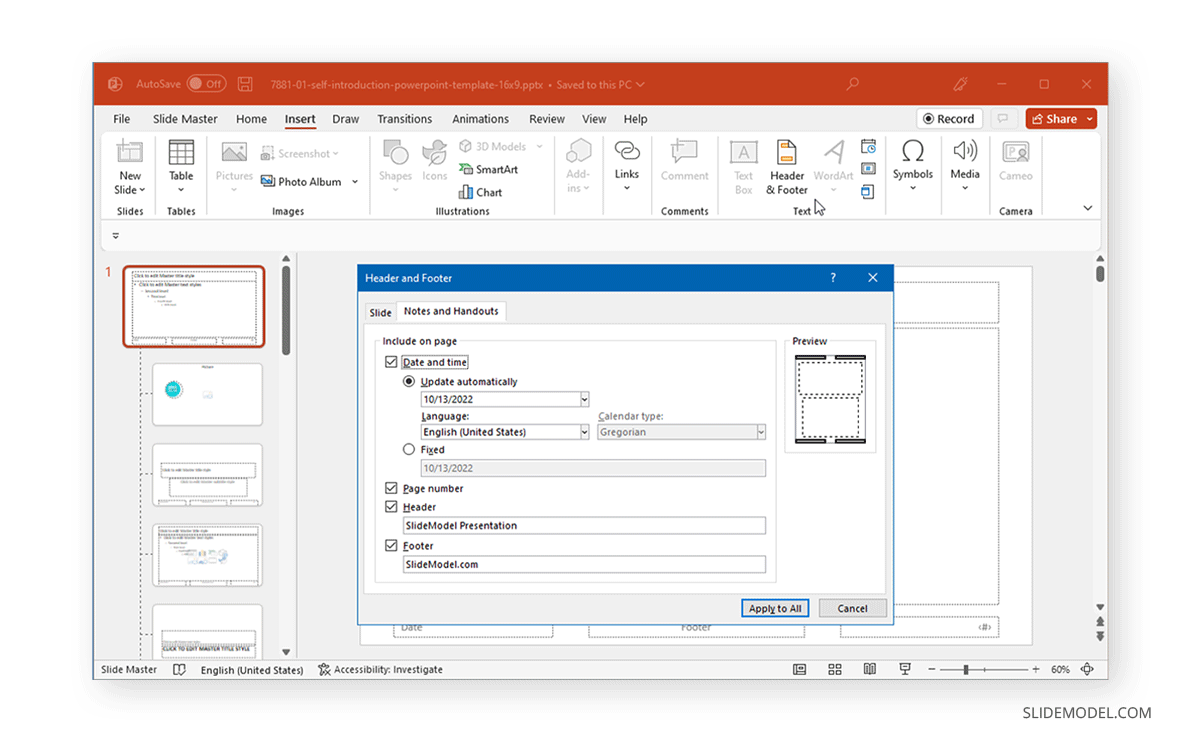 The footer text can also be further customized by changing the text's color and style.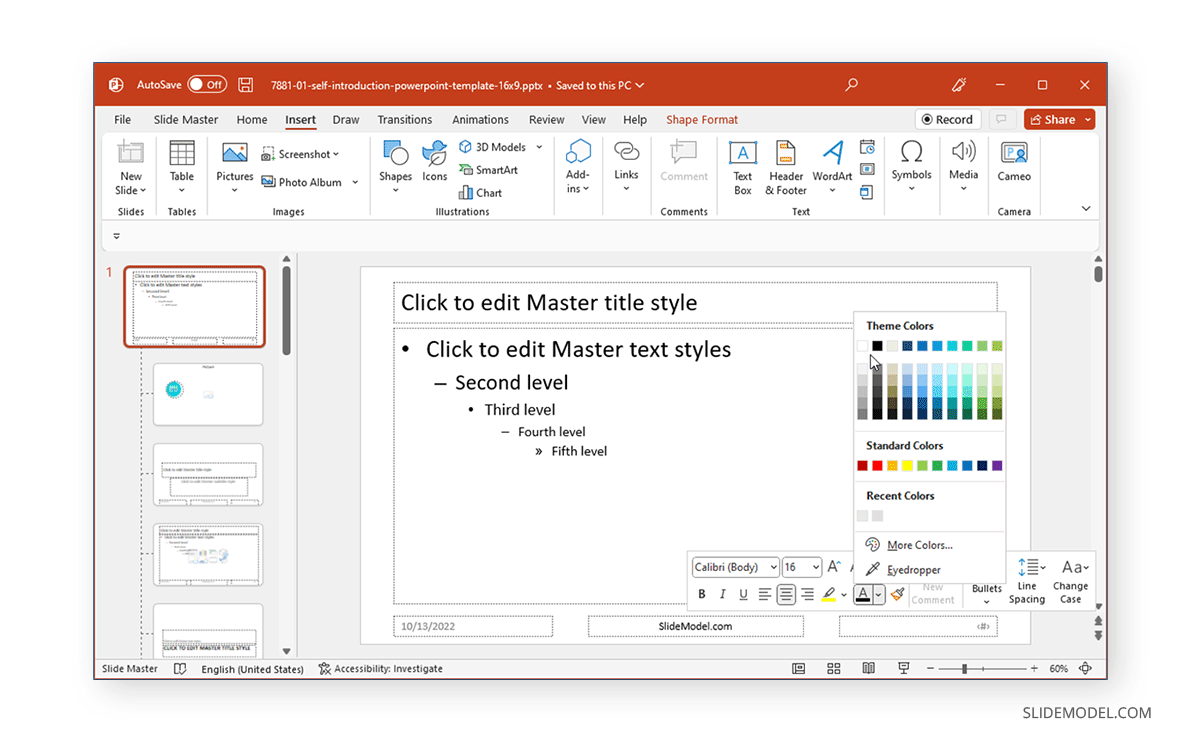 You can also include custom branding on the footer or anywhere on the slide, such as the header, to showcase your logo.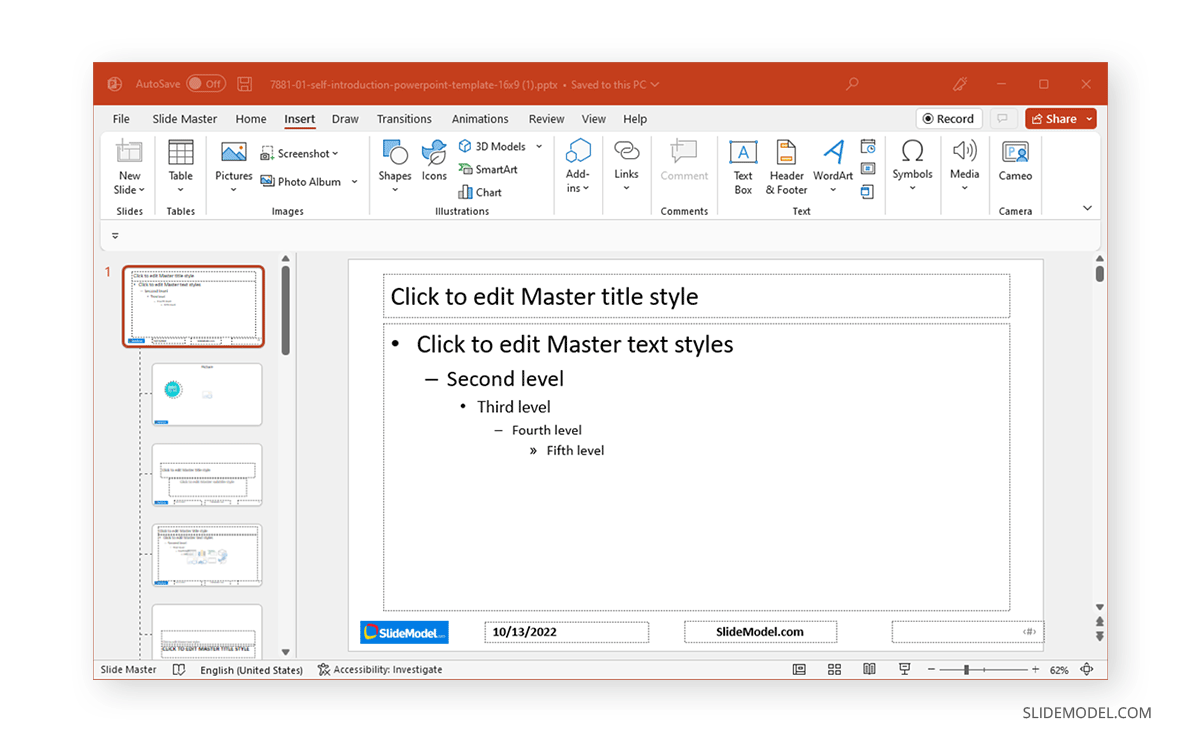 The below image shows an example of a custom footer in PowerPoint.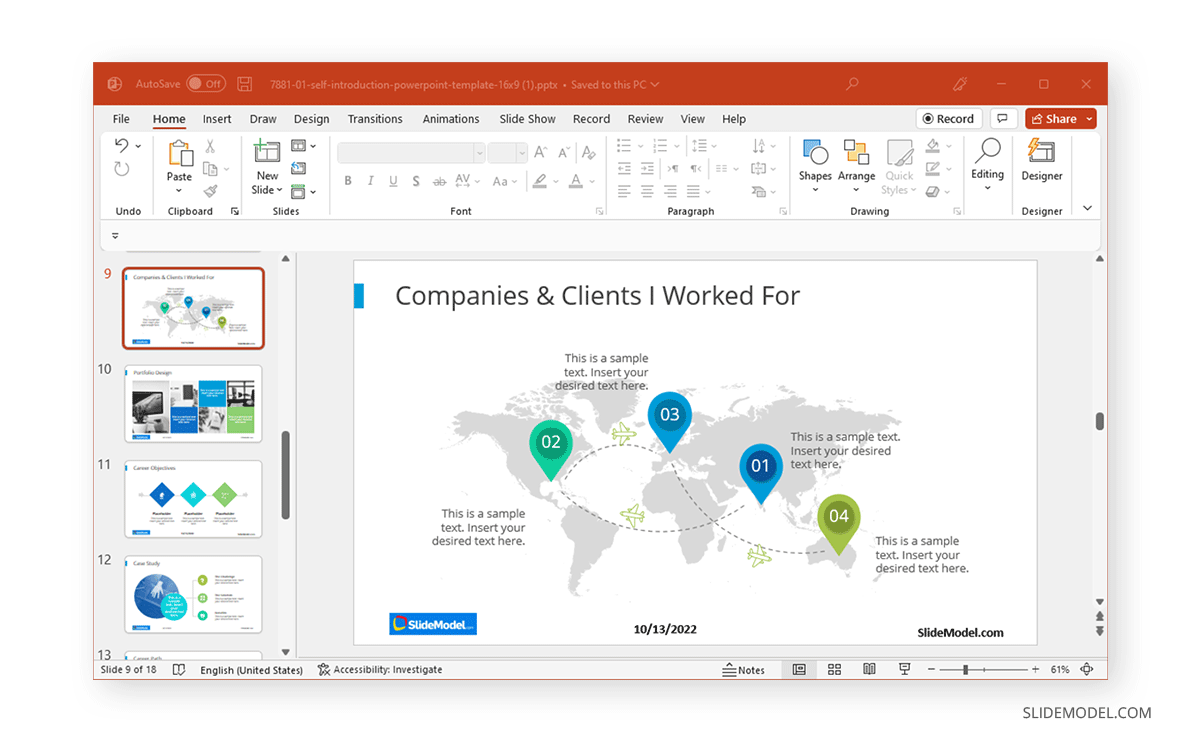 Final Thoughts
Using SlideMaster to edit the footer, you can add branding or essential information at the top of one or more slides to act as a header for your presentation. Suppose you're uncomfortable using SlideMaster or afraid of messing up the layouts in your presentation deck. In that case, you can quickly edit the footer for PowerPoint presentations via the Insert tab.
The footer in your PowerPoint presentation can be edited to not only show text, date, or logos but to cover anything you might deem essential to include, such as social media pages, links, references, etc. In such a case, using vanity URLs for social media channels, shortened URLs, and brief text for referencing can be used to avoid crowding the footer.