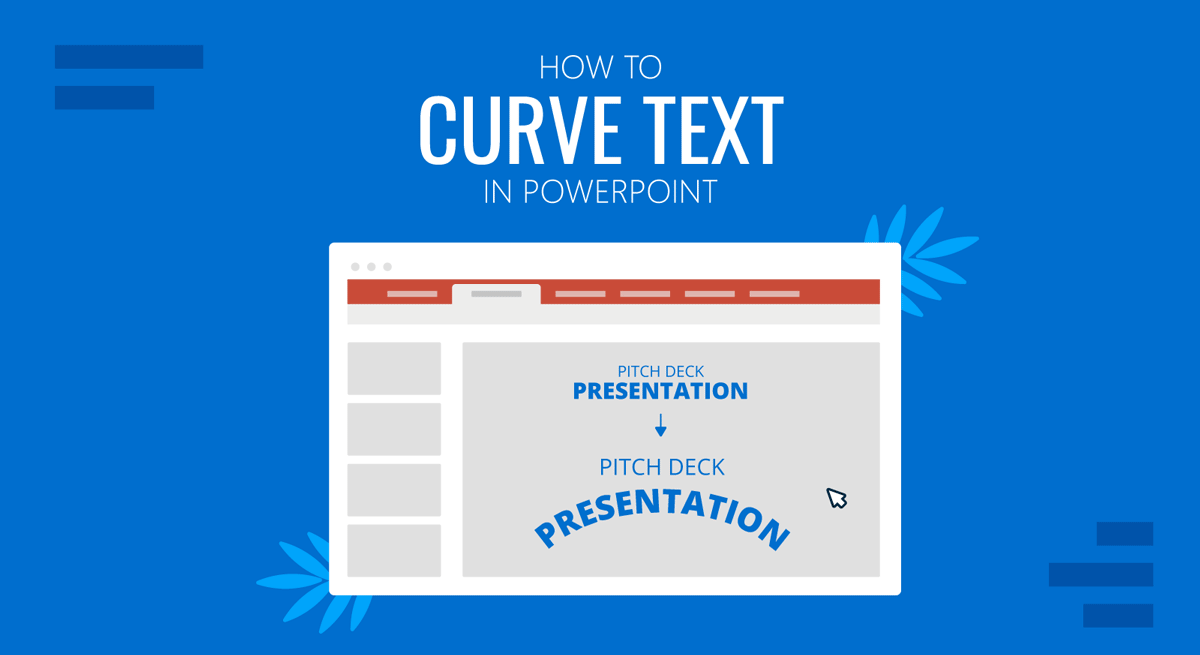 To give a mind-bending look to your presentations, you can curve text in PowerPoint. There are a number of text effects that can be applied for this purpose which can even make readymade PowerPoint templates more interesting.
How to Create Curved Text in PowerPoint
Whether you are using PowerPoint templates, using Google Slides templates as PPTs, or looking to start a fresh slide deck, to curve text, head over to Text Effects via Shape Format in PowerPoint. From here, you can use the Transform text effects to create curved text in ppt.
The below example shows the Arch Down effect applied via Shape Format -> Text effects -> Transform -> Follow Path.
Text effects in Follow Path provide arch shapes to curve and transform your text. For more effects, you can use Warp.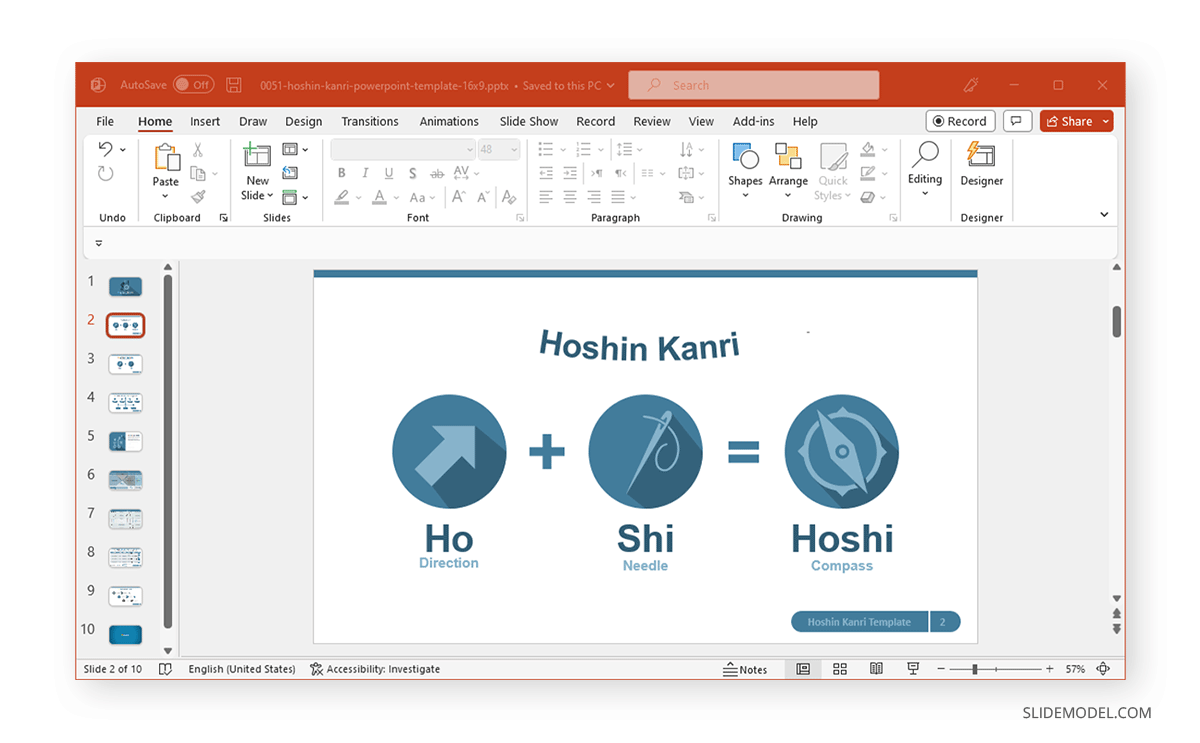 Other than Follow path effects, the curved effects available via Warp provide circular, curved, chevron, cascading, and other types of text effects. You can transform your text by using these effects via Shape Format -> Text effects -> Transform -> Warp.
Warp effects have their own uniqueness and can be suited for not only stylizing headings and subheadings but also making infographics or adding emphasis to a term to make it memorable for your audience. Warp effects provide more variety than Follow Path text effects.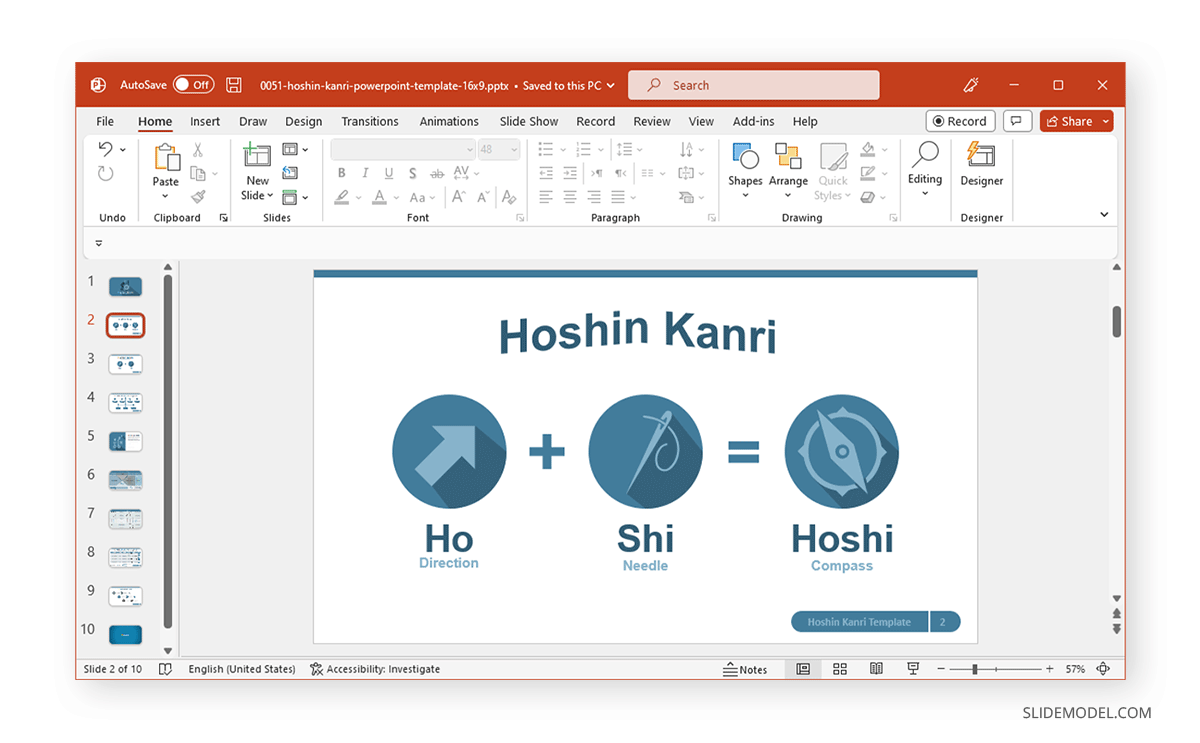 Final Words
After curving text, it can be further stylized using Ribbon menu options such as by changing the color, outline, font, etc. Using PowerPoint curved text with animations can further make your slides eye-catching. If you're not very good with using curved text to your advantage, there is always PowerPoint Designer to get design ideas, or you can opt for third-party Curved Text PowerPoint Templates to make your job easy.