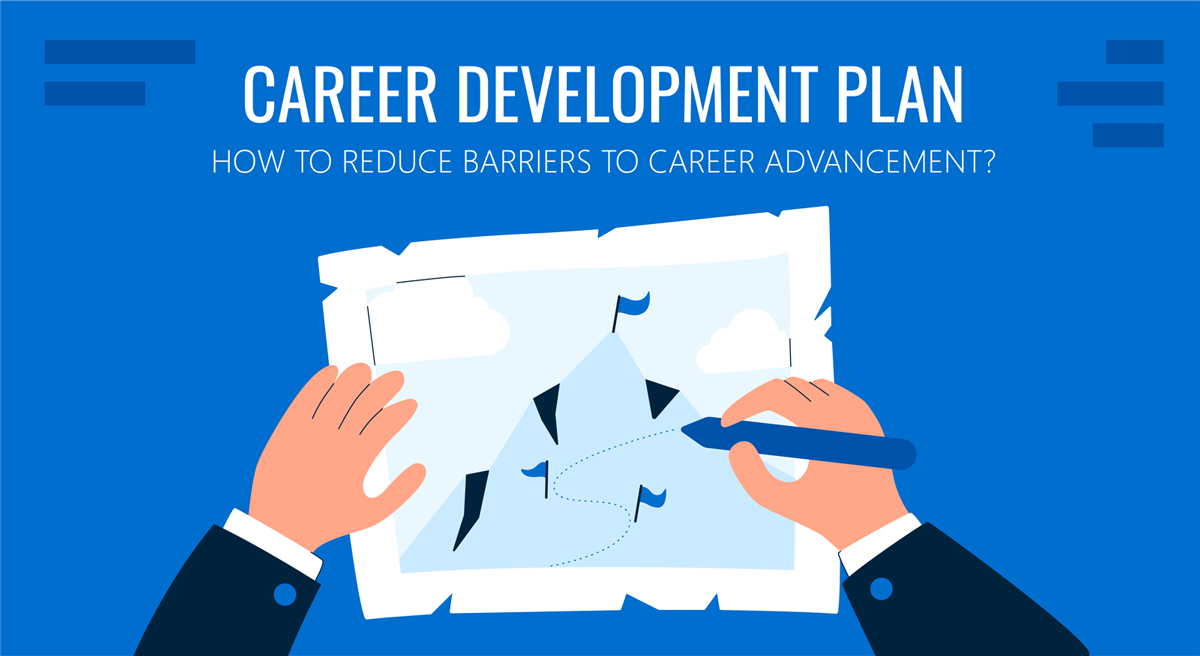 In today's era of revolution in the workplace, companies are compelled to reevaluate their recruitment process and talent management framework. The new base of consumers who demand more personal and insightful brand experiences causes companies to review their management approaches. Employers nowadays are looking for individuals with good resilience, technical competency, and leadership and management skills. However, they are having a hard time keeping them onboard. Julie Winkle Giulioni rightly said, "Talented people are going to develop careers somewhere. How can you make sure it's with you and your organization?" A career development plan allows employers to prioritize employee growth by climbing the career ladder.
According to researchers, establishing more structured and well-organized training and development programs is the most efficient method to enhance employee engagement. This urges us to discuss a career development plan.
What is a Career Development Plan?
A career development plan is an integrative process in which an individual sets career goals, creates a personal action plan and a roadmap to determine numerous ways to achieve these goals. Such practices include education programs, training, and growth enhancement activities pursued in order to obtain correct guidance and scheduling.
Therefore, we can state that career planning, in its most basic form, focuses on how a person plans their life's ambition by discovering, adopting, and actively following their career goal. Recognition of such goals facilitates the overall growth of the person on a personal level as well as his growth in the company.
What is the Purpose of a Career Development Plan?
A Career Development Plan is advantageous and valuable for both employers and employees. It is a comprehensive analysis of where an employee is, what they desire, and the most efficient way to get from where they are to where they want to be. Let us discuss how it can be beneficial for both an employee and an employer below:
For an Employee
1. Assist employees in setting and achieving realistic goals
The Career Development Plan assists employees in defining realistic career goals by providing periods for key stages such as promotions and raises. This plan also indicates areas where the employees need to improve before moving on to the next career step.
2. Provides a Roadmap toward the future goals
A Career Development Plan enables the employees to assess their workload and track their accomplishments. A roadmap provides the employees with an action plan to help them progress or advance to the next level in their career. With a roadmap, they can get a clear picture of the end goal and how to achieve it.
3.Helps in filling skill gaps
The Career Development Plan proposes diverse learning opportunities, affirming that employees possess the required skills and knowledge. Hence, the plan helps fill the skill gaps and identifies the areas that need improvement.
4. Enables the employees to take full charge of strengths and weaknesses
A proper career plan considers the strengths, weaknesses, values, and what is required from a job. It helps identify areas for improvement and motivates the employees to work harder on getting better and better at what they do.
For an Employer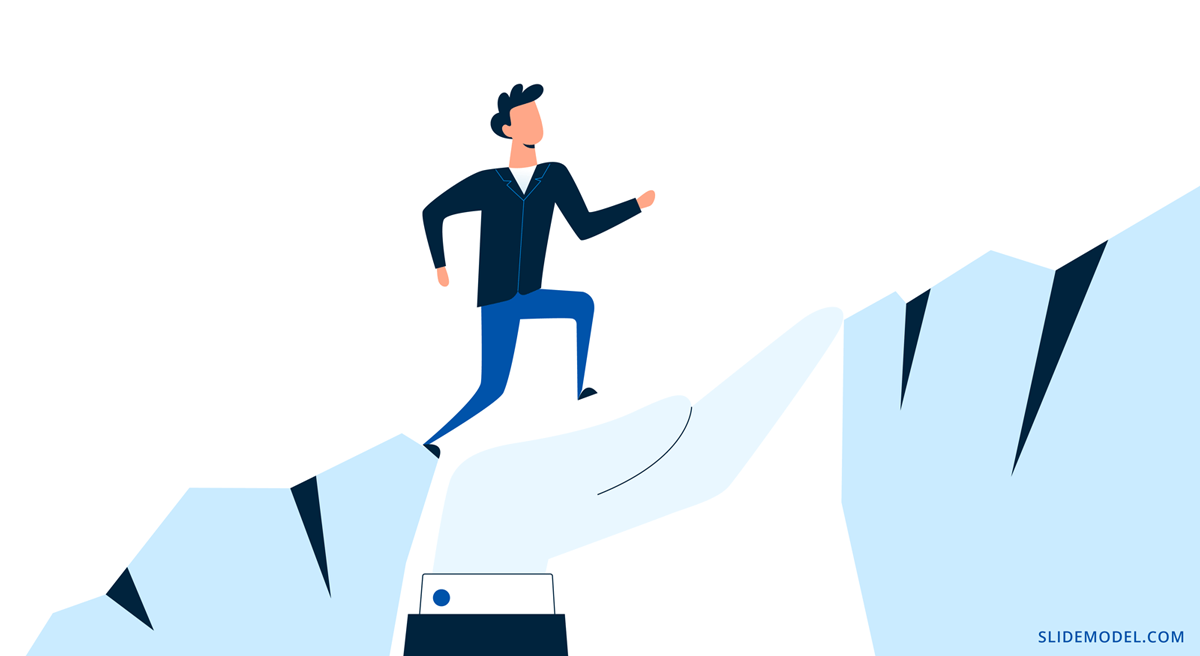 1. Maintain a strong company culture
If you are an employer and seek to establish the imagined feeling of culture in your business, you should begin by expressing your care and concern for your employees. One of the best ways to do so is to empower and promote career advancement using the Career Development Plan.
2. Helps retain the loyal employees
A Career Development Plan enables the employer to segregate the employees based on their skill set and retain the ones that can be profitable for the organization.
3. Provide justified promotions
A Career Development Plan makes it easy for an employer to chalk out productive performance appraisals and provide promotions to a well-deserving employee. This, in turn, helps improve the morale and motivation level of the employees.
4. Allocate the right job to the right employee
It assists employers in comprehending employees' hidden attributes and guides them in assigning individuals to jobs appropriate for their talents and competencies.
What are the Stages Involved in Career Development?
Developing and implementing a career development plan will help you stay motivated at work by allowing you to establish actual goals to achieve and where you want to go. An effective career development plan includes the following stages:
Stage 1 – Self Assessment
This stage of the Career Development Plan includes the following two steps:
1. Current career
Identifying your current career position is the first step in any career development plan. It allows you to evaluate your current set of skills and strengths as well as your weaknesses.
2. Desired career
The next step is to identify where you desire to go with your career. Which is your dream job? You can do this through brainstorming or creating more definitive goals using specific statements.
Stage 2 – Exploring options
The second stage of the Career Development Plan comprises analyzing the gap and examining the appropriate career options.
1. The gap
To complete the gap evaluation process, you need to research your goal career intensively. You can consult leading professionals at your workplace or in other circles you might have access to for the appropriate advice.
Stage 3 – Chalking out the actions
The third and final stage of the Career Development Plan incorporates the process of defining your career goals.
1. The roadmap
To create your plan, set small task-oriented goals and formulate task deadlines. You can use the SMART goals template to ensure that your goals are attainable.
How to Create a Career Development Plan/ Career Development Steps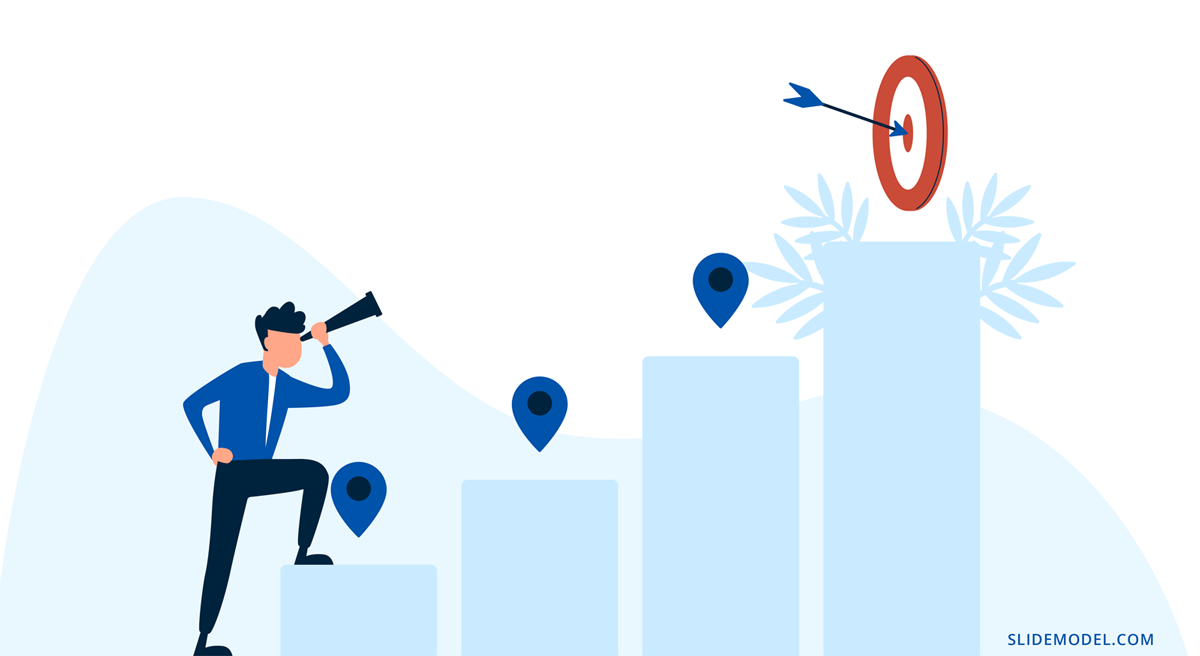 A well-curated Career Development Plan reflects self-awareness, vocational routes, and academic and career options. Career choice is a process, and you can go at your tempo to advance your career.
Let us discuss the key steps on how to create a career development plan:
Determining your area of interest
The first and foremost step in creating a successful career development plan is to learn about yourself. To find the essentials of a successful job match, start by identifying your objectives, interests, capabilities, personal characteristics, and career motivating factors.
Identify your goals
The next step is to identify your goals and objectives. To do so, the following moves might help:
Learning the linkages between academic programs, experiential learning, past professional experiences, and occupations through exploring and researching career options.
Undertaking career research work from reliable web sources.
Acquiring information on various professions, organizations, and businesses.
Selecting a subject and learning about the different job pathways that degree courses might lead to.
Perform gap analysis
Gap analysis allows you to reach your full potential. To discover where a gap exists, use trackable and measurable indicators. Without quantitative information, you shouldn't assume you need a gap analysis. Otherwise, you risk squandering your resources. Looking for methods to improve yourself and your business is a great approach to staying ahead of the competition. As a result, look for opportunities to use a gap analysis regularly.
Determine your position
After evaluating the various gaps in your career pathway, the following determines your current position. To carry out this process, you need to have a fair idea of your strengths and weaknesses and your abilities. Conduct a personal SWOT analysis to accord your skills, experiences, talents and knowledge with the career position you are aiming for.
Organize a Timeline
Structure the strategy like a timeline, following the logical progression of your objectives. Begin with short-term goals that you can accomplish quickly, such as reading a book, and work your way up to longer-term objectives such as acquiring the required skills through a degree course.
Set SMART Goals
The SMART goals template might assist you in setting attainable objectives. A SMART goal, for example, is to expand your knowledge of your company's billing system by working with your manager. Using the SMART template to create your goals implies that they are measurable and attainable in predetermined time frames.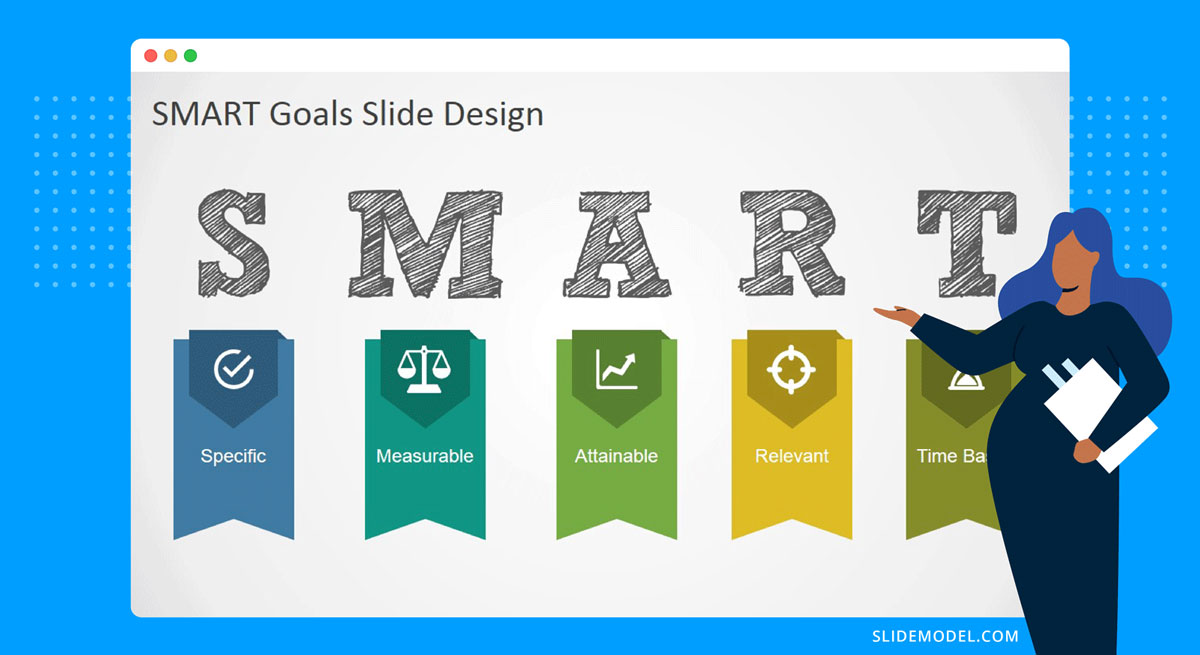 Analyze the obstacles
Analyzing and overcoming your obstacles to career development is an essential step in your career development plan. A lack of necessary skills and qualifications can pose a considerable obstacle in your career. Even when you are unclear about your way forward, your career pathway might be an uphill- battle. Overcome these challenges by thoroughly researching the requirements for your role in your career goal.
Meet the deadline
Allocating deadlines to each activity is the greatest approach to keeping oneself committed to the plan. Assign yourself a beginning date for when you want to complete a task. Make sure to set out any necessary preparations for each element. This way, you have a career development plan in place.
Measure the progress
Measuring your progress helps track how your plan implementation fits with the timelines you set to keep yourself motivated. Follow up with your timelines regularly to confirm that you are still on track.
Value the milestones
You'll want to figure out how to track your progress in your profession once you've started going through your range of qualifications, skills, and accomplishments. A positive performance evaluation, a new job, an advancement, making valuable professional contacts, or receiving an accolade could all be indicators of career success.
Challenges to Consider When Planning Your Career Development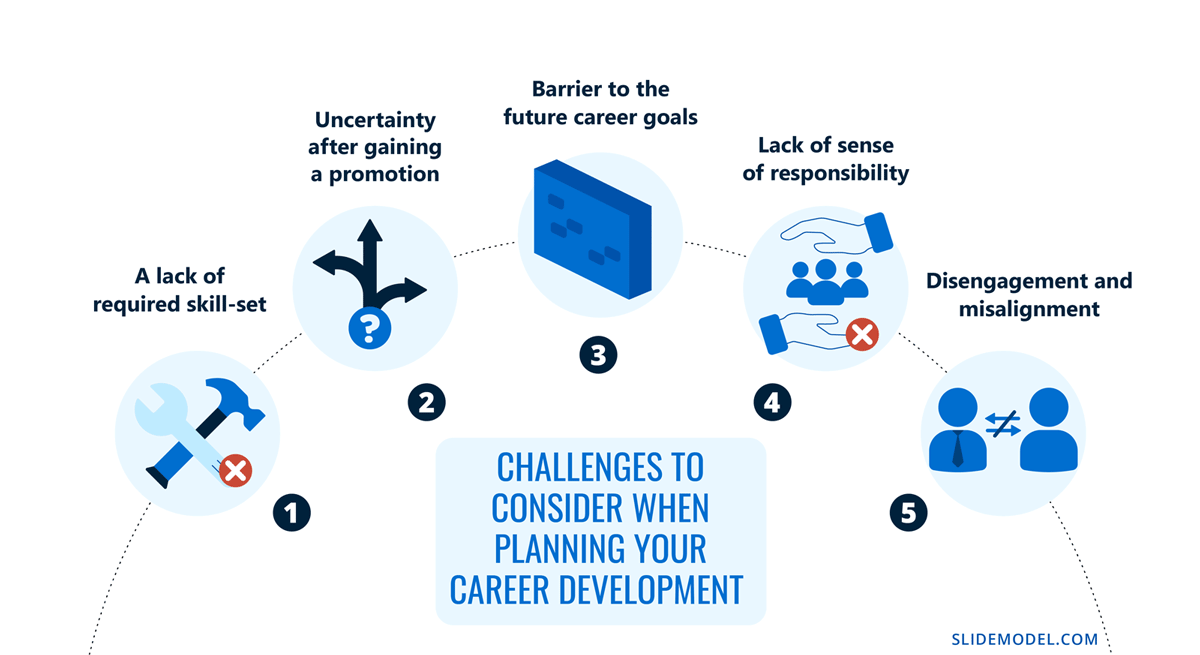 The pitfalls faced while planning a Career Development Plan include:
1. A lack of required skill-set
It becomes necessary for the employee as well as the employer to cope up with the changing times. Be it an employee or an employer they need to update themselves with the new growing knowledge in their particular fields. Enrolling in a course or a degree or certifications can help them upgrade their skill-set.
2. Sense of uncertainty after gaining a promotion
Many times after reaching a certain point in their career, the employees feel stuck or as if they are left directionless. At those times, a defined career plan can help them reroute themselves.
3. Barrier to the future career goals
With an unclear career path, the employees or the employers may feel a barrier in achieving their set goals. A definite action plan with the right set of knowledge and skills can help the employees and the employers overcome the barrier.
4. Lack of sense of responsibility
Self-knowledge is considered very important for the employer-employee relationship. When there is a lack of responsibility from either of the sides, it becomes difficult for the organization to run smoothly and fetch the desired goals.
5. Disengagement and misalignment
When either the employees are disengaged with the employer or the organization or the either of them are not able to confine to the mission and vision of the organization, it is challenging to build a career path in such a case.
A Presentation on How to Help Employees Create a Career Development plan
Now that you have complete knowledge about the steps to create an effective career development plan let us now discuss how you can help your employees.
Plan a meeting
Let your employee know the basic idea of your meeting before diving right into devising a strategy. This gives them enough time to think about what they want. If they can give you some input, use it to start organizing information that will help them achieve their goals.
Have a conversation
To assist your employees in creating a career development plan, first, you need to understand their goals. Meeting with them to discuss their aims, goals, and interests is the greatest approach to find out. It's crucial to know where they want to take their career. Learning what they're enthusiastic about and their instincts can help you better understand them. You can then make suggestions and propositions depending on the information you've put together.
Formulate a plan
You can help your employees design the career development plan once you help them establish a structure. This enables an employee to identify their personal as well as professional aims and put in place a roadmap to accomplish them. You can guide them to use the 5-year plan template in formulating their career plan to achieve the desired goals within the next 5 years.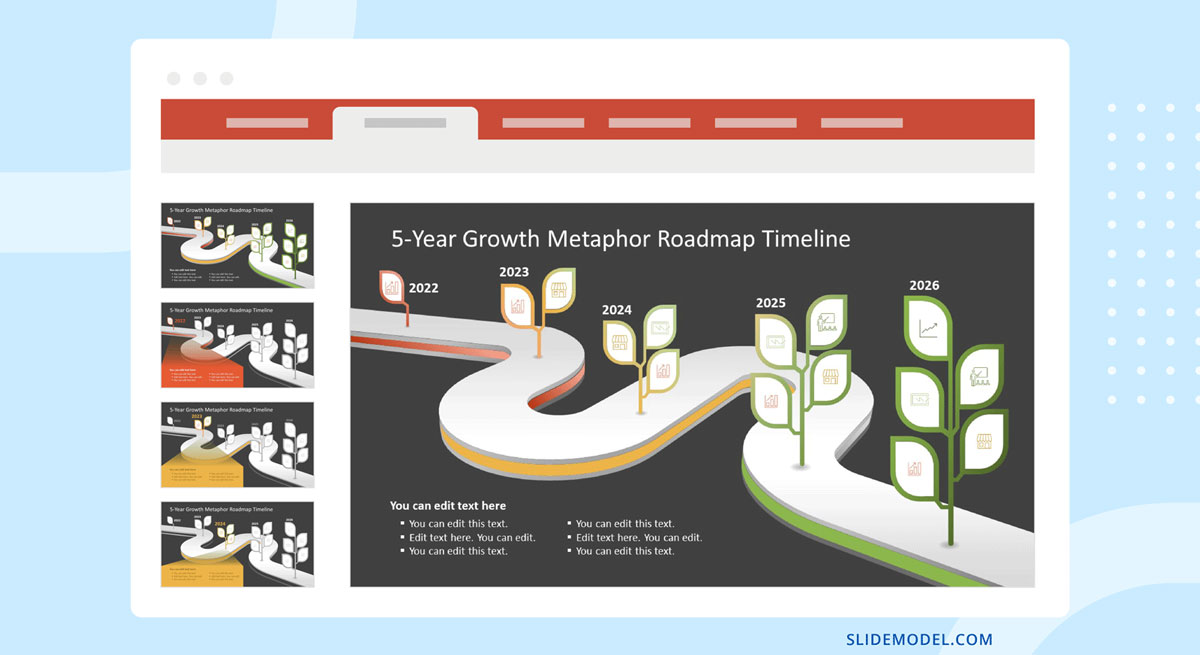 Pointing in the direction of resources
To help your employees, you can guide them in the right direction of resources:
Recommend a training course
Offer promotion
Assist with potential benefits
Following up
A career development plan is not just a one-shot thing. Follow up with employees to see how they're doing on their action steps and whether their plan has improved since it was prepared. When you take care of your employees' career development, they are more productive, perform efficiently, and do everything it takes to flourish.
Tools to Help Employees Climb the Career Ladder
Employee development is the practice of strengthening the existing abilities of your employees while also assisting in the introduction of new skills and abilities. You must focus on giving your employees the help they need to learn and consolidate new technology in order to climb the career ladder.
Many tools are available to support career development planning. Examples are learning management systems, professional programmers, third-party resources such as LinkedIn Learning courses and Udemy courses, and virtual reality tools.
Final Words
In today's era of revolution in the workplace, companies are compelled to reevaluate their talent management framework and the recruitment process.
We'll claim that a career development plan allows a manager to focus on supporting employees in learning new skills while also adding value to their businesses. Employees can also use the career development plan to stay on track and climb the success ladder in their careers. Further, it leads to more favorable business culture and a more efficient and skilled workforce.