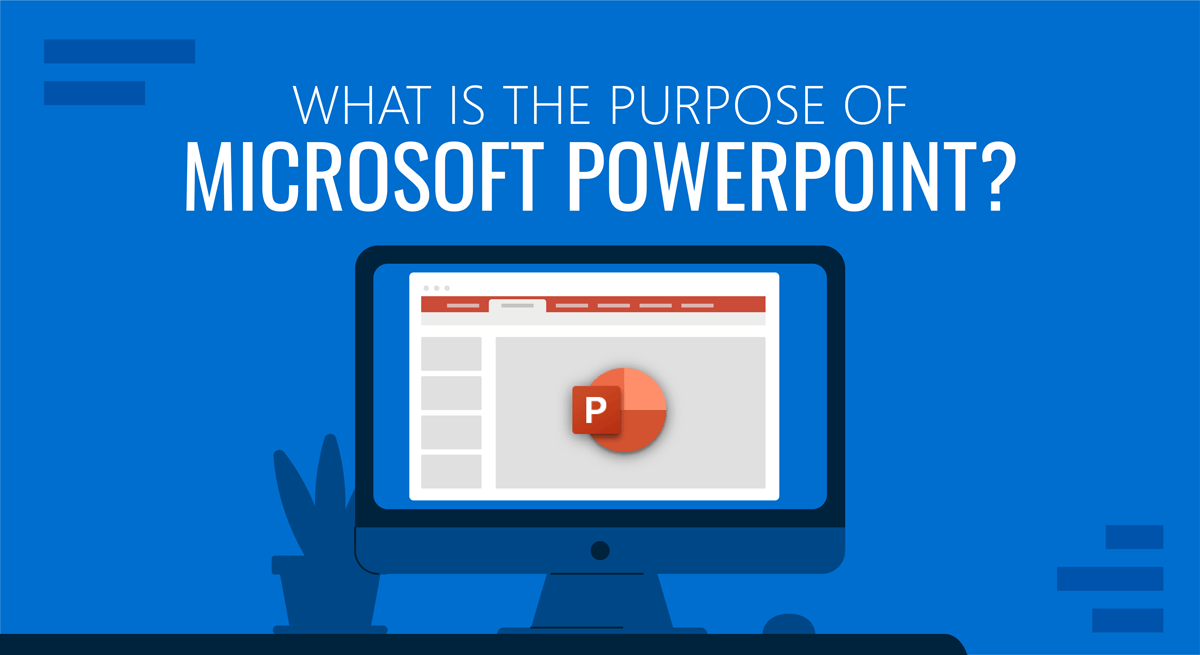 People who are new to using MS Office, might often come across the dilemma of understanding the purpose of Microsoft PowerPoint. If you have ever had to make a presentation, the chances are you have used PowerPoint. While there are a plethora of competitors like Apple's Keynote, Prezi and various presentation web apps, however, PowerPoint is yet to find its replacement.
Why Use PowerPoint and What is it Used for?
PowerPoint was created by Robert Gaskins, who originally designed PowerPoint for Mac. However, Microsoft later acquired the app and made it a part of its Office suite. If you are thinking about what PowerPoint is used for, then you must be a newbie. But fret not, we will guide you through its purpose and uses. Robert Gaskins published this PowerPoint History web page containing a very interesting read for those who are curious about PowerPoint History. The list includes various unpublished documents and PDFs about PowerPoint since its inception.
Creating Slides for a Presentation
The first thing you need to understand about PowerPoint as a newbie is the concept of slides. Slide are like a blank document (so to speak), which presents your ideas in the form of text, images, charts and animations. The first slide is the one which introduces the topic of the presentation, this is followed by a step by step sequence which has a specific start and a conclusion (the ending).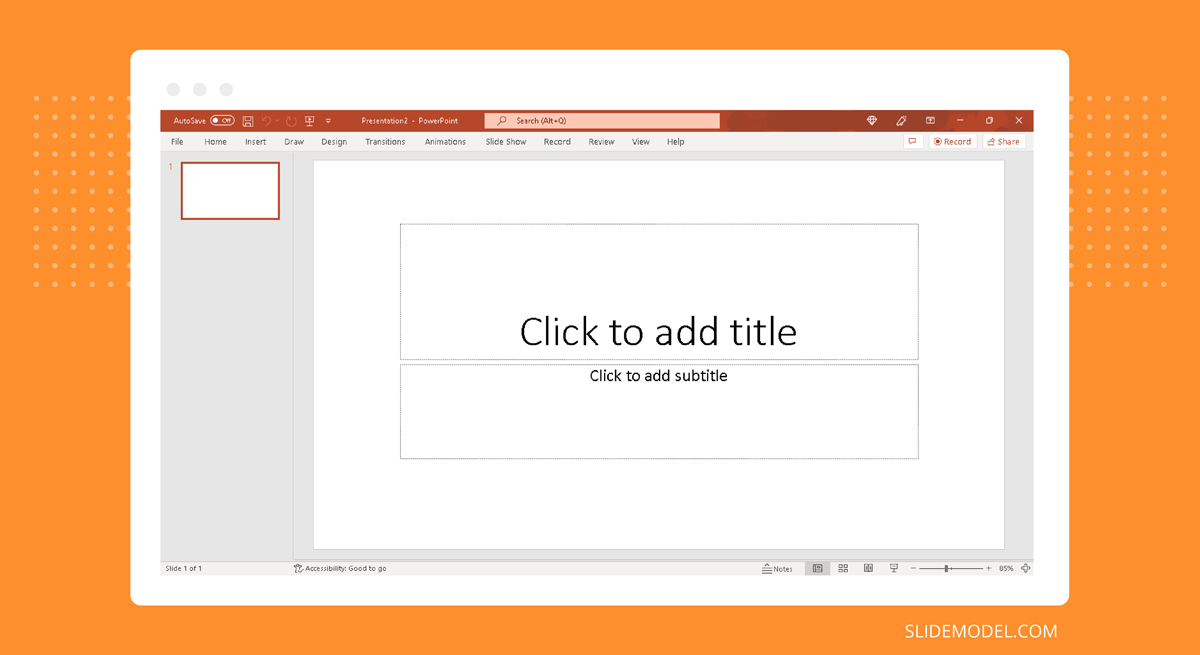 Inserting Content
There are various ways of inserting content in PowerPoint. The Insert tab contains all the necessary options you need to insert a textboxes, images, charts, SmartArt Graphics and even videos or audio. The options are pretty much self-explanatory. You can also drag and drop objects like images to your slides.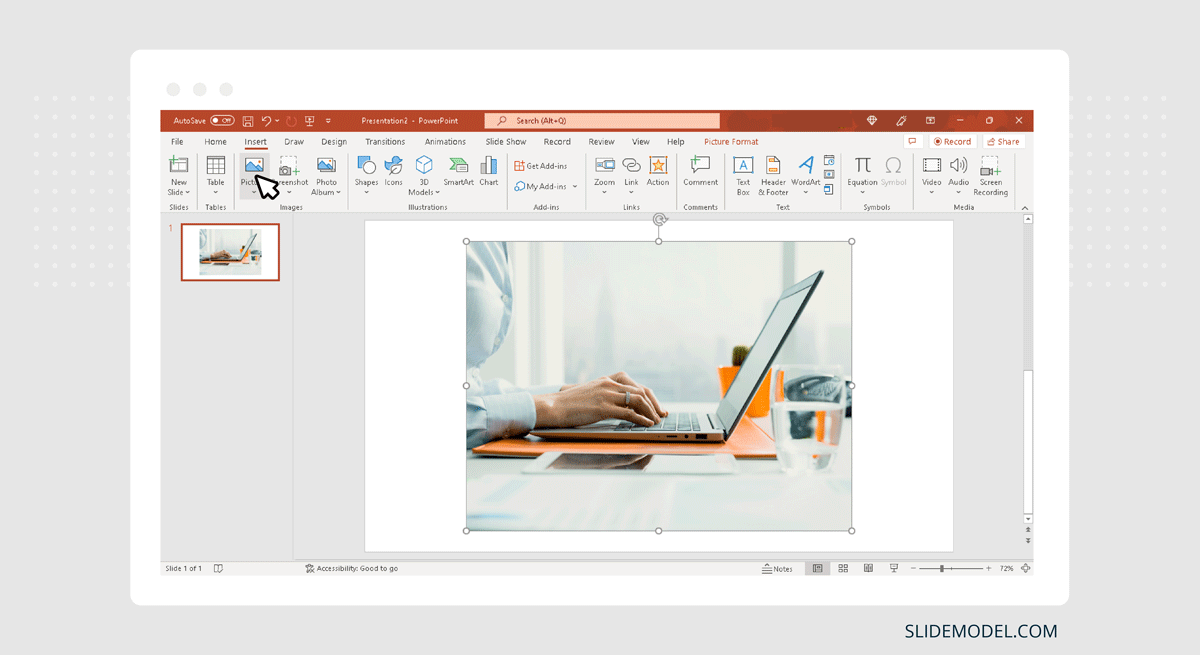 Formatting Tools
Once you select an object in a slide (say an image, chart or textbox), the Formatting options tab becomes active from the Ribbon menu. If you select an image, the formatting options for the image will appear in the form of Picture Tools, likewise for charts, the Chart Tools option becomes active with formatting options. For the text, you will see the Drawing Tools option for changing the size, font and, color of your text.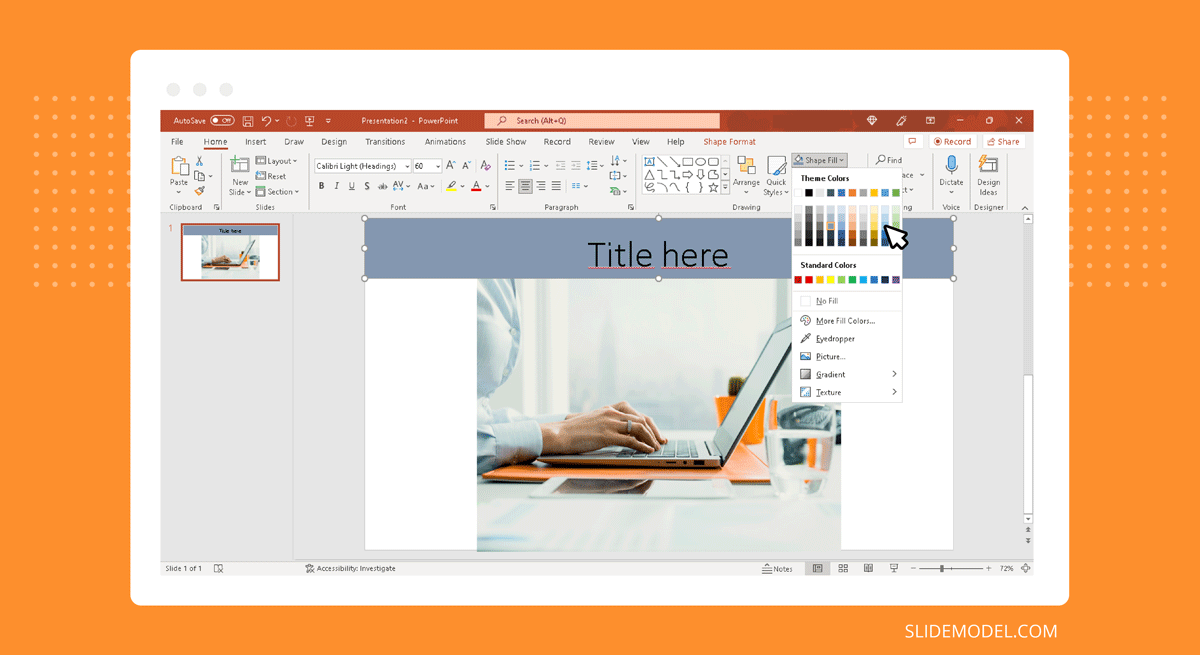 Animations and Transitions
To spice up your presentation, you can use animations and transitions. Transitions are applied between slides and are used for switching a slide using an effect (e.g. raising curtains). The animations on the contrary, animate selected objects. You can for example, select an object and pick and animation from the Animations tab to give it that effect.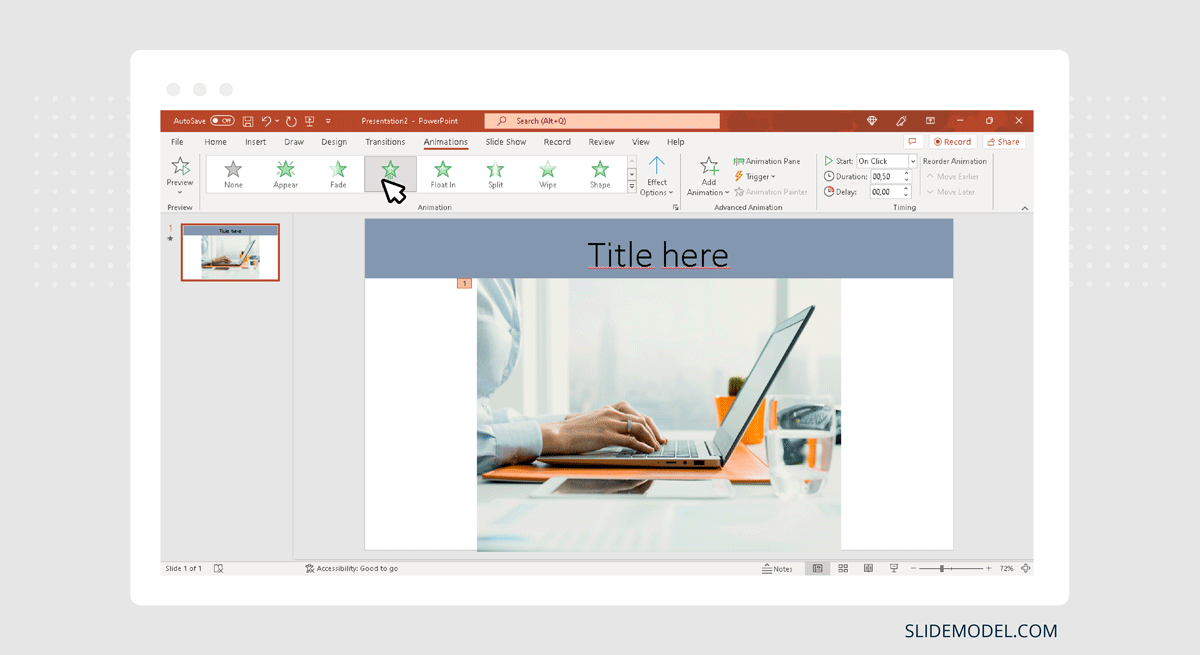 Presenting Your Content
Once you are done making your slides, hit F5 from your keyboard or click Slide Show button from the bottom right corner of PowerPoint. You will notice that clicking on the slides or hitting the Right/Left arrow keys from your keyboard allows you to navigate the slides. Use the Right key to proceed forward and the Left key to move backward when navigating your slides.
The purpose of PowerPoint is to act as a visual aid as a presenter goes along presenting their option, ideas, sales pitch, etc. Make sure to not make your slides too wordy and concentrate on adding only basic bullet points. Using videos can also help in explaining long concepts in a shorter time frame, with more precision.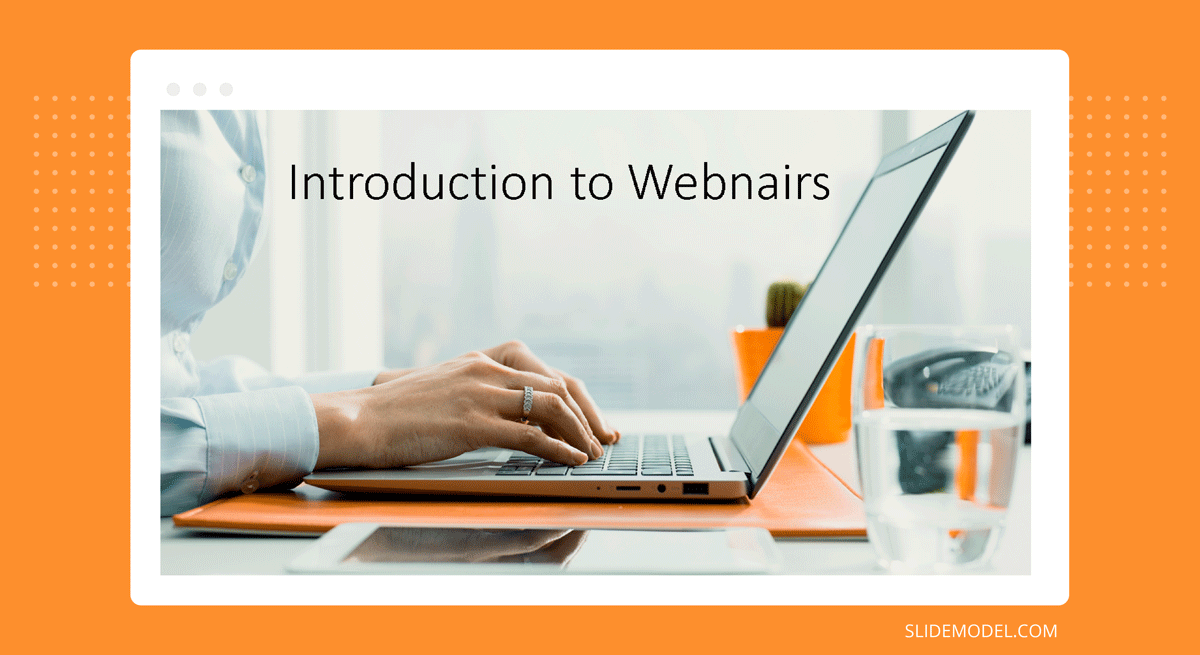 In recent versions of Microsoft PowerPoint there are some powerful features added that enables you to broadcast a PowerPoint presentation via web (read broadcasting a PowerPoint presentation) or use the Presenter View to .
Using PowerPoint Templates
As making everything from scratch can be too laborious, you can always use high-quality readymade templates and simply edit them to quickly create a professional looking presentation. We at Slide Model provide High-Quality PowerPoint Templates that are easy to customize, right down to basic slide elements.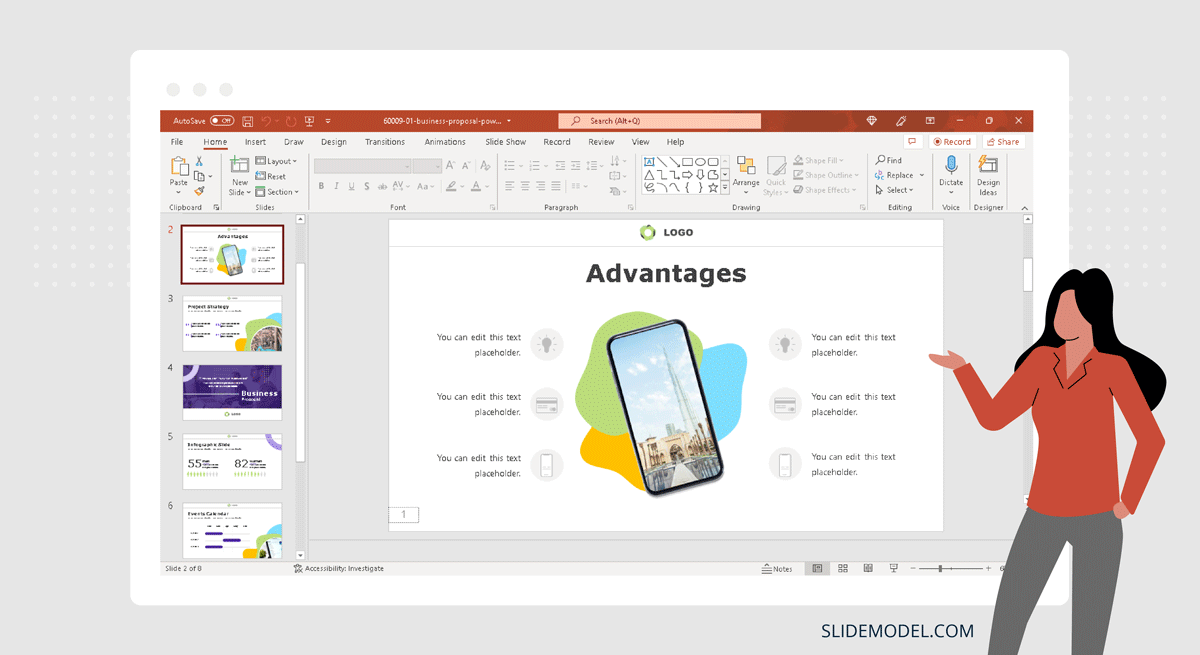 Explore our PowerPoint Templates gallery with 100% editable presentation designs.