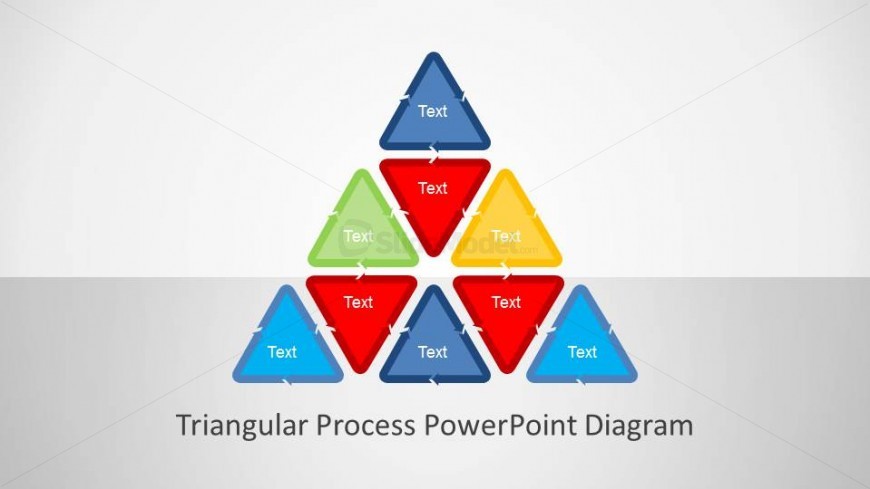 This triangular process PowerPoint Template diagram provides a series of shapes created using the building block of the process flow triangle. Each triangle is a process ring with arrows in the contour moving clockwise. Each figure is created with PowerPoint shapes.
This slide displays a triangle having sub triangles of different colors in it. The top of the larger triangle and has one smaller blue triangle the middle has three sub triangles which are green, red and yellow. The last level has 5 triangles having blue, dark blue and red color. The sides of the adjacent triangles are also different, each adjacent triangle is upside down. The boundary of the sub triangles have 3D Effect and have a white bar in the middle. The inner area of each triangle has space to enter some text.
Return to Triangular Process PowerPoint Diagram.