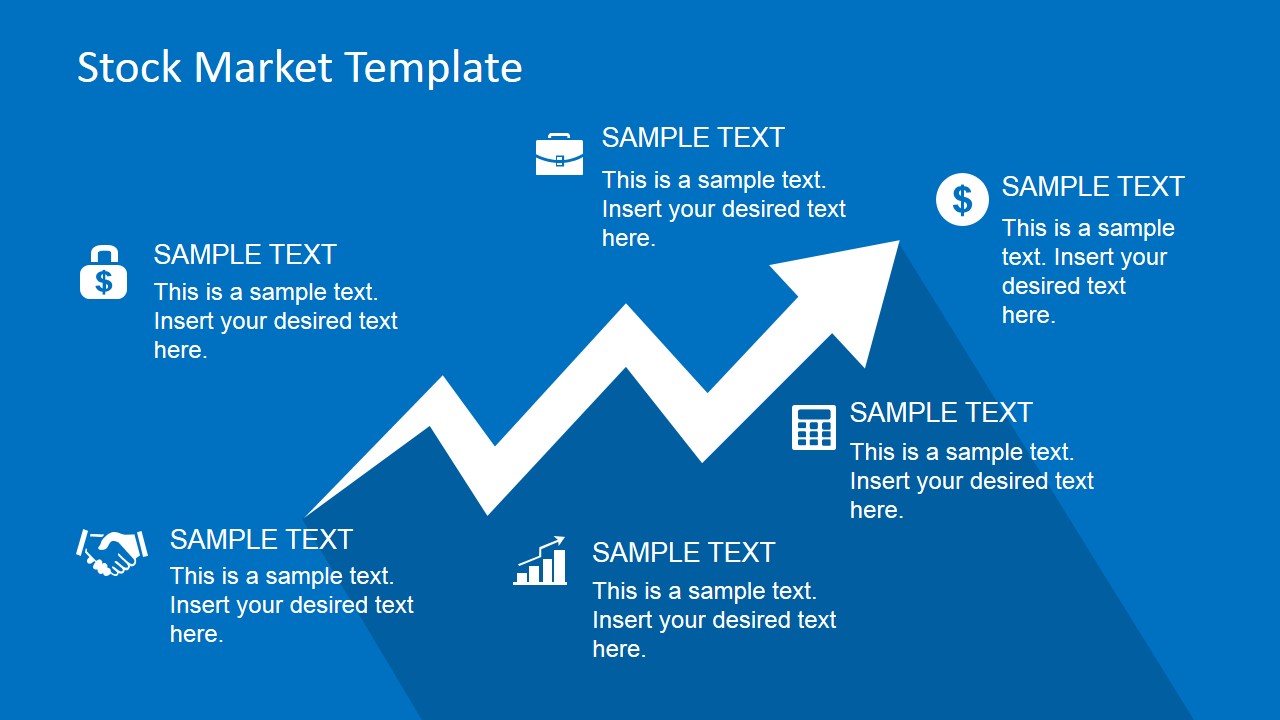 This PowerPoint Design shows a white clipart arrow, climbing in steps, trending high, surrounded by small icons that may be used to represent Stock Price, Portfolio, Deal or Settlement, Equity Index, and Profit. The Arrow and Six Finance Icons will be very useful in any stock market presentation. The PowerPoint slide is very pleasant to the eyes with the colourful graphic illustration that will surely captivate the attention of the audience. The clipart icons are 100% customizable to suit the personal style or preference of the presenter. Desired text may be added for additional information regarding each icon representing a topic or subject matter.
The Icons represent the following metaphors:
Briefcase: Business
Dollar Currency Symbol: Money
Calculator: Reviewing Prices
Bar Chart with Trend: Market Growth
Handshake: Deal
Padlock with Currency Symbol: Closed Negotiations
Return to Stock Market PowerPoint Template.