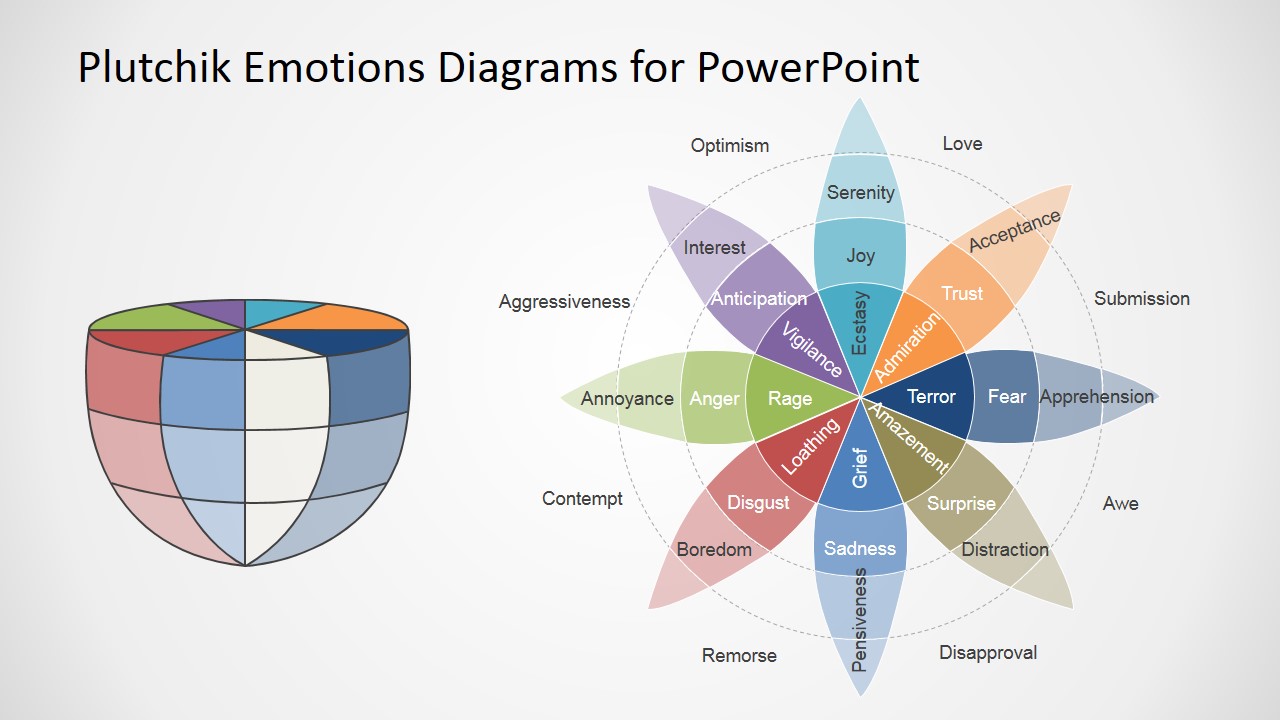 This diagram represents the Wheel of Emotions Diagram of Plutchik Emotions Theory. At the left side of the slide the basic wheel of emotions diagram presents the Eight Basic Emotions and concentric circles represent the combinatory emotions, derived from the overlapping of the basic emotions.
Plutchik's eight basic emotions are
Joy
Trust
Fear
Surprise
Sadness
Anticipation
Anger
Disgust
The primary emotion haves a polar opposite that can be seen in the diagram:
Sadness opposite of Joy
Anger opposite of Fear
Anticipation opposite of Surprise
Trust opposite of Disgust
According to Plutchik, the emotions intensity decreases when moving to the circles outwards, and increases when moving to the center. In the diagram, the color gradient indicates the emotion intensity.
High Intensity

Vigilance
Ecstasy
Admiration
Terror
Amazement
Grief
Loathing
Rage

Low Intensity

Interest
Serenity
Acceptance
Apprehension
Distraction
Pensiveness
Boredom
Annoyance
The combination of the basic emotions and their intensity generate the following list of combined emotions:
Optimism
Love
Submission
Awe
Disapproval
Remorse
Contempt
Aggressiveness
Return to Plutchik Wheel of Emotions Diagram for PowerPoint.