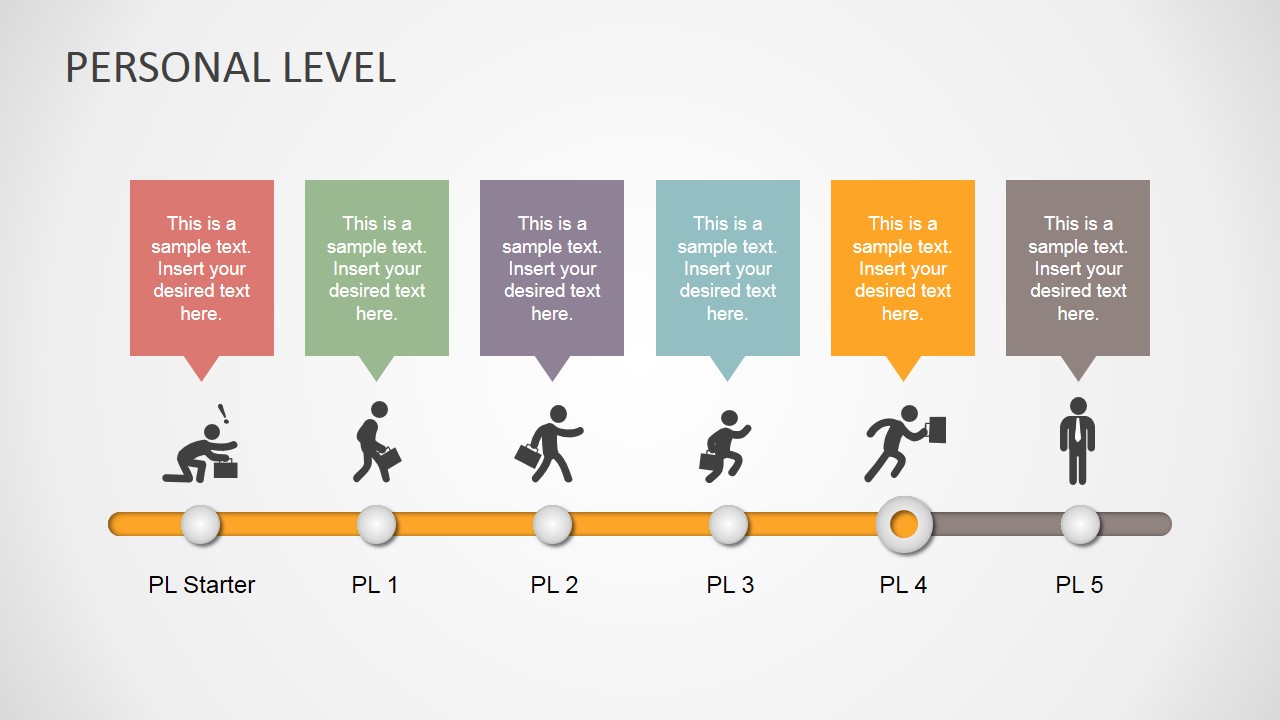 The Personal Growth Metaphor Clipart for PowerPoint is a professional PowerPoint design featuring the personal growth path described as an evolutionary process. The six steps described are mapped with a metaphor clipart:
Ready to Start: Starter Level.
Walk the Growth Path: Level 1.
Speed Up Jogging: Level 2.
Start Running: Level 3.
Sprint to the Finish Line: Level 4.
Achievement: Level 5
The diagram provides an editable equalizer the user can use to describe actual level. This chart is ideal for followup meeting of personal development plans.
Return to Personal Growth PowerPoint Template.