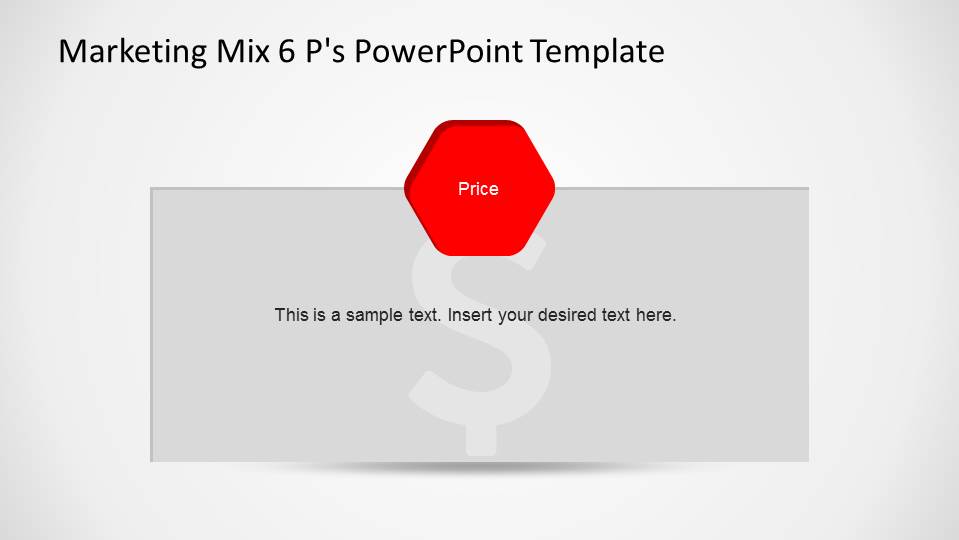 This slide contains a red hexagonal PowerPoint shape representing the Price "P"of the Marketing Mix. In this slide the presenter will disert about the Price considerations.
Price means the rate at which the product is being sold. Several factors are analyzed for setting the prices, like competition, market share, product identity, material costs and the value customers perceive of a product. Prices are also determined by products of other brands, if competitors have the same product, then price should be going down.
Some factors to analyze are :
A) What is the full price of the product over the lifetime? What are the terms and conditions of payment?
B) What are the key determinants of value? What makes one product worth more than another? Are there opportunities to reshape the value function?
C) How sensitive is the market to price?
D) Is the brand gaining or losing share at the current price level?
E) How much profit is retained by channel intermediaries ?
Return to Marketing Mix 6 P's PowerPoint Template.