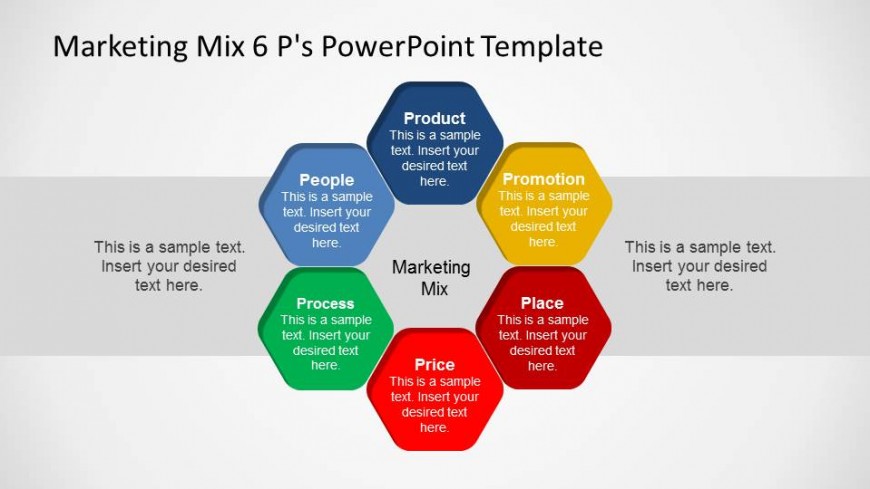 Marketing mix is one of the major concepts of marketing. Traditionally, there are 4Ps of marketing. These are known as the marketing mix. But in the modern use of the term, many more Ps have been included. The new model includes the 6 most important, Product, Promotion, Place, Price, Process and People. They represent the dimensions of a complete marketing program or strategy. Each hexagon is editable, so the user can complement with the marketing strategy specifics of the lecture. Each "P" is represented by different color and as they are PowerPoint shapes, the user can customize them according the theme of the presentation where is going to be used.
Create your marketing strategy presentation with this useful and flexible model.
Return to Marketing Mix 6 P's PowerPoint Template.