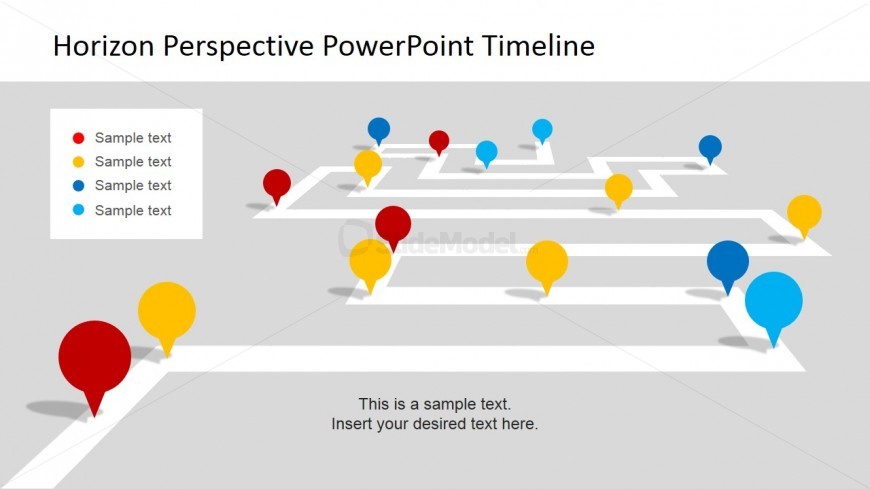 The Project Roadmap PowerPoint Slide is a roadmap illustration that acts as a timeline. The roadmap has varying distances from corner to corner. It relates to the unequal lengths of time given to each segment of the plan. The PowerPoint objects can be rearranged to specifications. Any changes, even to size, will not affect its graphic quality.
Balloon pins act as markers on them map. They are colored red, yellow, blue, and cyan. These represent milestones. Each color can signify a specific element of the plan. The white maze is imposed on a gray presentation design. A black text placeholder is found at the bottom of the slide.
Return to Horizon Perspective PowerPoint Timeline .