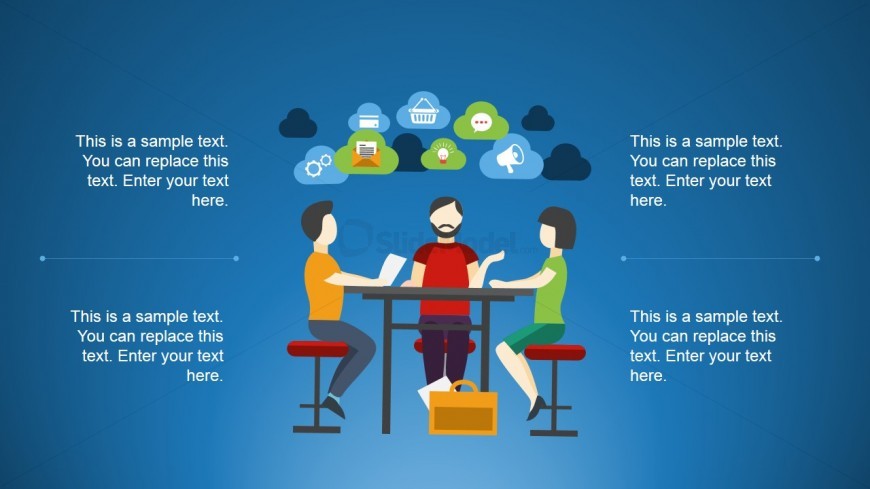 The Office Meeting Slide Design is useful in presenting ideas from a brainstorming session. The PowerPoint slide can feature information highlighting the possible courses of action for the marketing or other business project.
The blue presentation background is designed to highlight the fundamental feature of the slide. A composite vector drawing at the center of the slide features three office employees who appear to be in the middle of a meeting. Cloud shapes above the drawing represent the ideas being generated. Text placeholders have been provided on the slide. The PowerPoint objects are flexible so the presenter can insert text or modify their color, size, and arrangement, without affecting their image resolution.
Return to Global Office Suite PowerPoint Template.