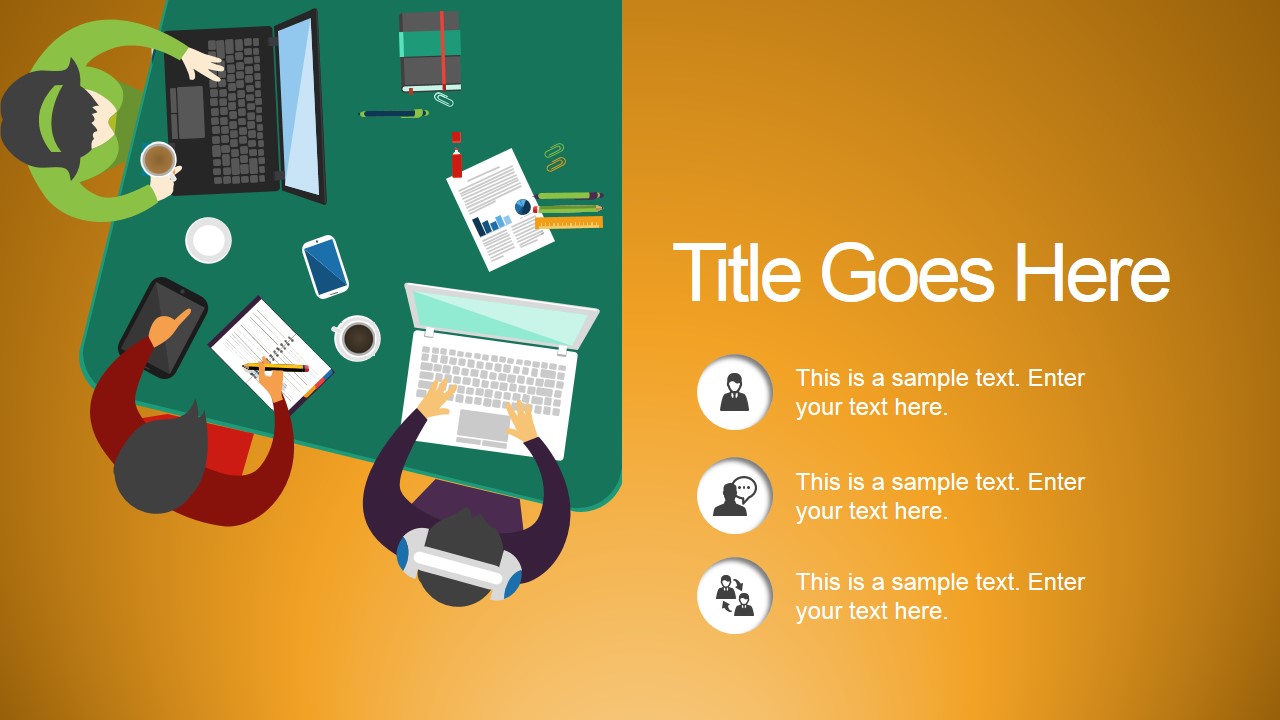 An Above View of People Working in Office can be found on this PowerPoint slide. It has a yellow presentation background that is designed to complement the vector drawings found on the left side of the slide. These illustrations include a table, where three office workers are working on a project. Two of the workers are on their laptops, while the third worker appears to be writing on a planner. To the right of the drawings are text placeholders with white text, showing icons and information related to the topic.
The slide can feature certain office regulations. The presenter can include expected office behavior, especially for use in employee orientations. The PowerPoint objects can be rearranged to suit the presenter's specifications. Any modifications, event to size, will not affect its graphic resolution.
Return to Global Office Suite PowerPoint Template.