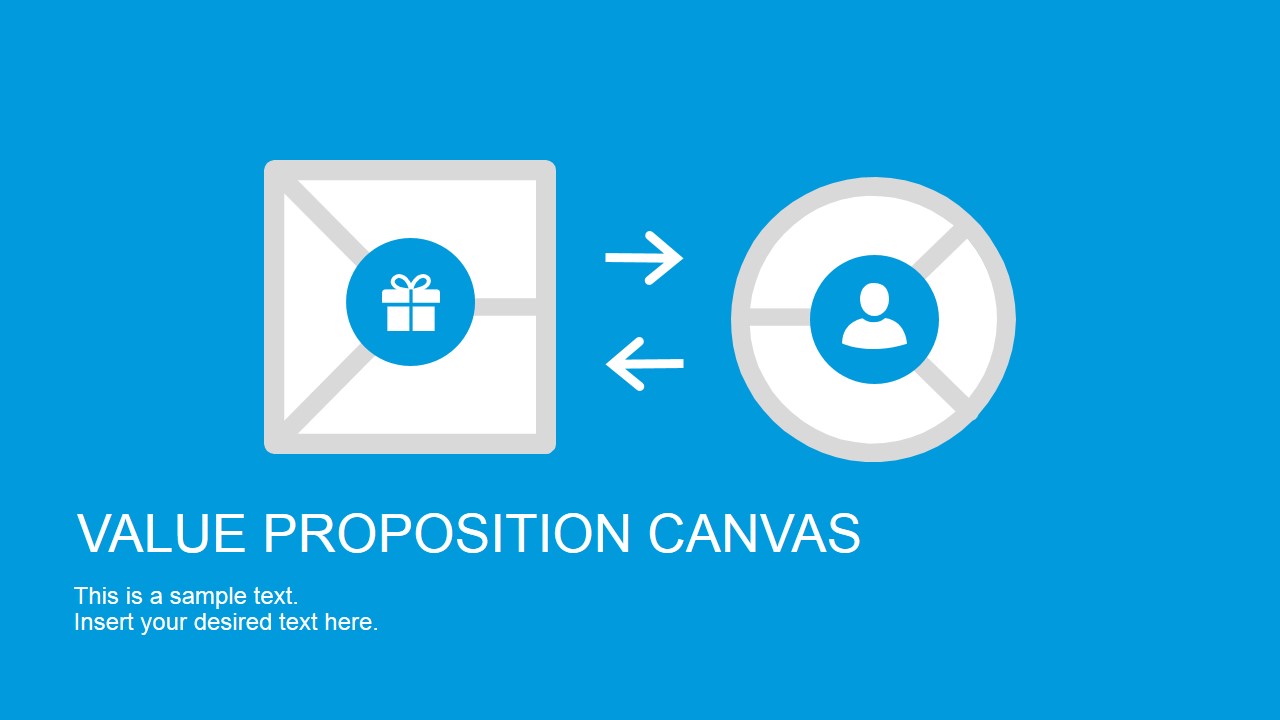 The Value Proposition Canvas is a business tool designed to help organizations of all sizes to design value propositions that deliver true value to customers. This PowerPoint Slide Design presents an icon design of the Value Proposition Canvas as a cover slide. It shows a square and a circle PowerPoint graphics, highlighted in gray, blue, and white.
This design can be resized to describe or decorate existing presentations or label different internal business documents. All the shapes are created as PowerPoint objects, providing flexibility on each shape property such as size, color, position, effects and alignment. The Clipart is created with a Flat Design that can be embellished with a drop shadow.
Return to Flat Value Proposition Canvas PowerPoint Template.