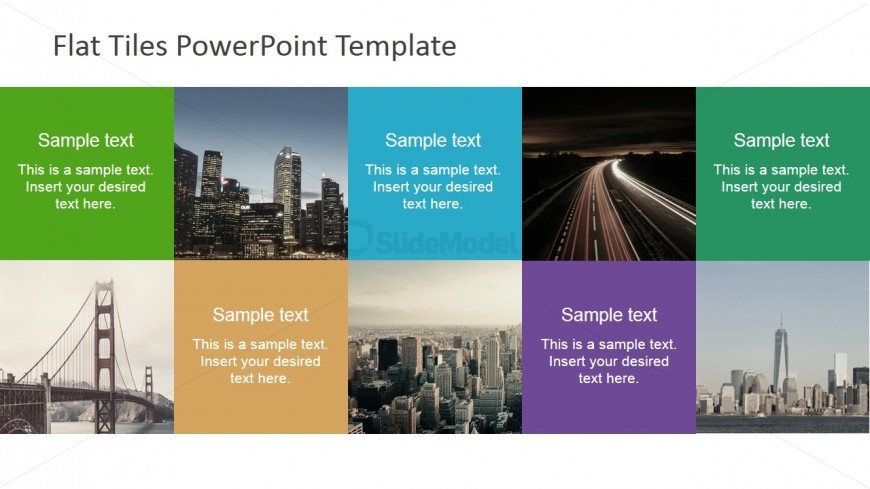 The slide design is designed with Two Rows Five Columns Layout Flat Tiles Layout. Shown in this PowerPoint template are landmarks of five major cities of the world. Users can change the photos to the desired images or context. A text placeholder corresponds to each picture. The placeholders are positioned together with the flat tiles in different vibrant colors.
The PowerPoint slide is appropriate for presenting the company's various branches worldwide. Another use for this PowerPoint design is highlighting the global partners or channels of the company .The presenter can use the template to report to the audience about the distribution of product or service across the globe. All graphics are created in high resolution for a more professional appeal. The PowerPoint objects are flexible so the presenter can insert text or modify their color, size, and arrangement, without affecting their image resolution.
Return to Flat Tiles PowerPoint Template.