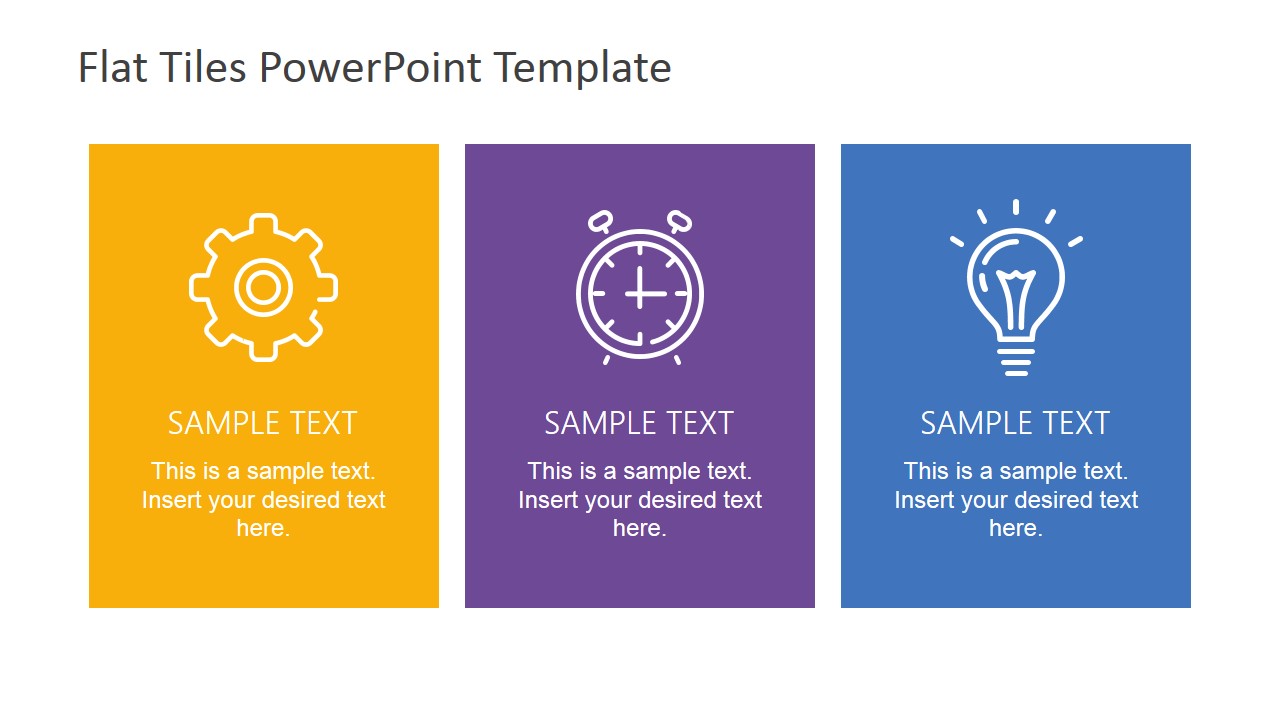 This Slide provides one of the most popular PowerPoint Layout Designs, the Three Column Tile design. This layout allows the presenter to describe three topics in a visually appealing fashion without the use of tables or bulleted lists. Each vertical tiles is decorated with a PowerPoint Clipart that represents the topic or subject to be described and a text placeholder below the Icon provides the user the required space for descriptive brief.
This PowerPoint template shows three multicoloured text placeholders with business icons. The presenter may explain the technology tactics of the organization in the gear tile, and how it is used to facilitate its day-to-day operations. Time frame and deadlines may be discussed using the center placeholder where a clock icon is shown. Lastly, the light bulb icon may represent the approaches and ideas utilized by the organization to be competent in the world market. Through this, the audience will be well-informed about the presentation without using wordy slides. The presenter may insert his desired text in the placeholders and all PowerPoint icons are 100% customizable.
Return to Flat Tiles PowerPoint Template.