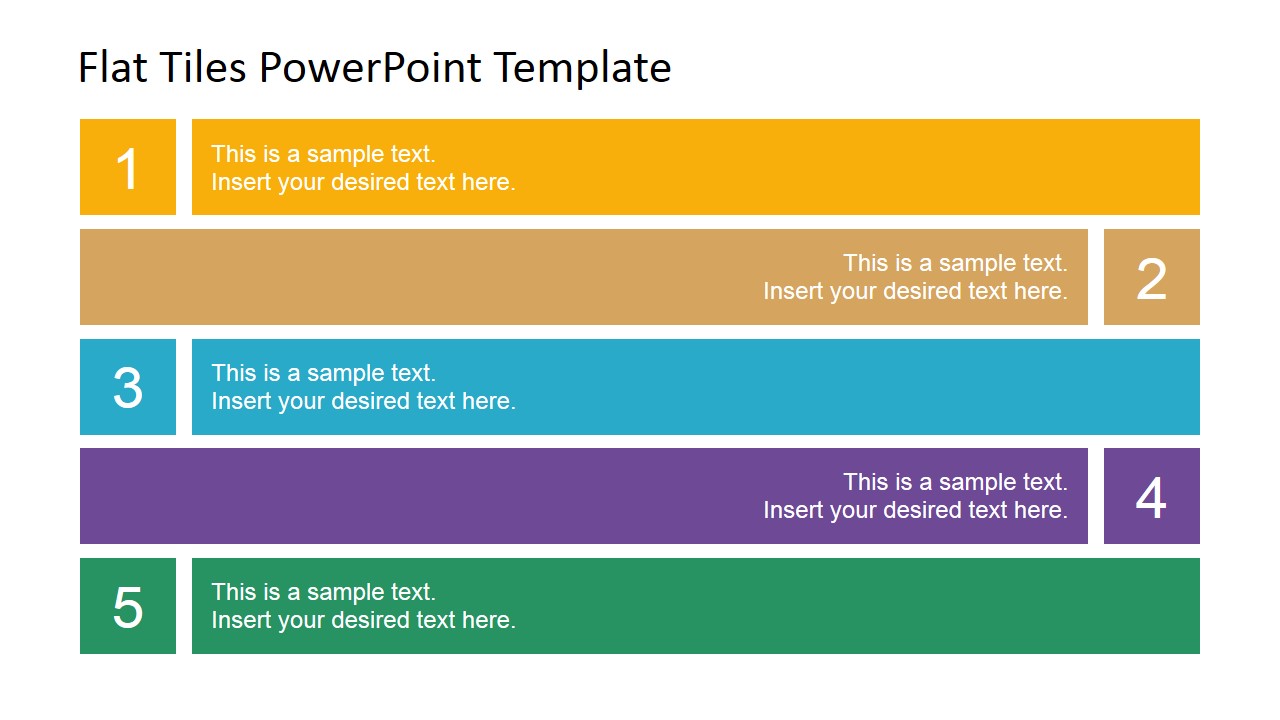 In this PowerPoint Design, five sets of multi-colored text placeholders are arranged in Multi-Colored Numbered Horizontal Flat Tiles. The tiles are numbered from one to five, so the presenter can enumerate five important facts. The numbering emphasizes the flow or order of structure. The PowerPoint objects can be rearranged to suit the presenter's specifications. Any modifications, even to size, will not affect its graphic resolution.
For sales or marketing, this may be used in listing product specifications, services offered, or even for the significant milestones of the company. Depending on the creativity of the presenter, there are numerous options for the use of this colorful tiles design. The design technique of tiles allows the user to replace bulleted text or stock SmartArt with a simple yet visually appealing structured layout.
Return to Flat Tiles PowerPoint Template.