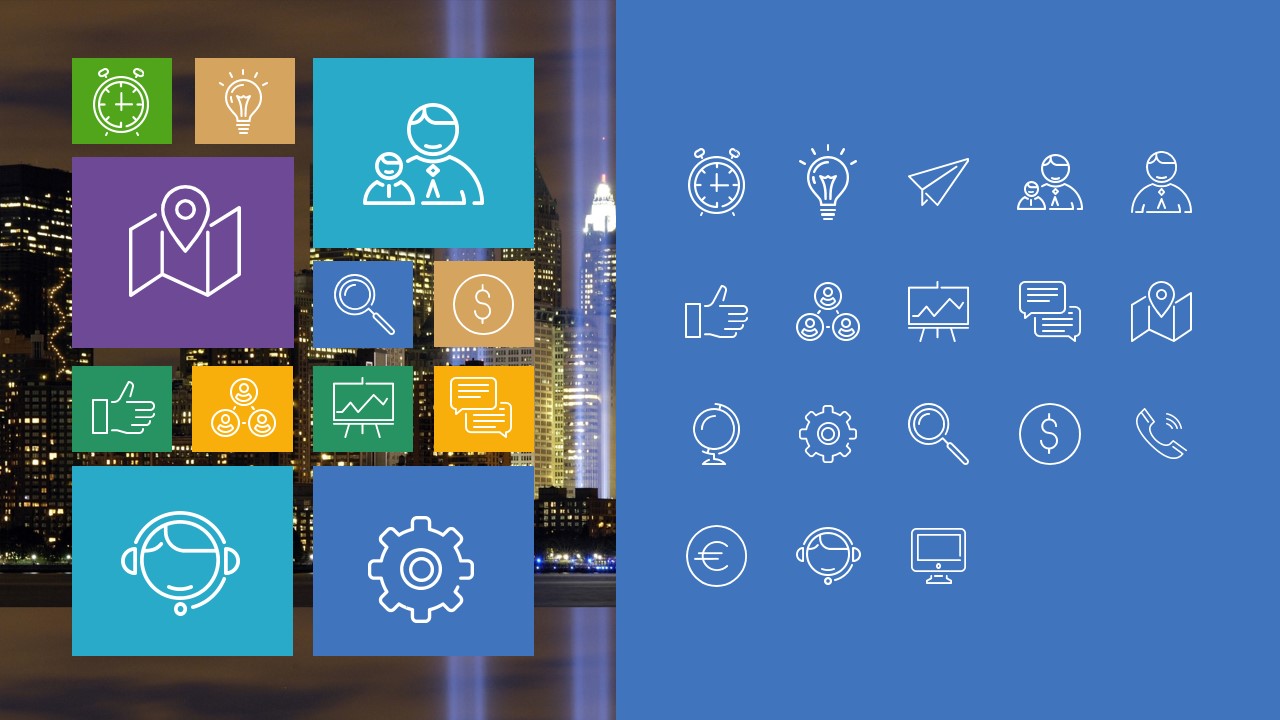 This PowerPoint Template Slide is structured in a Two Layers tile Design. The Background Layer is designed in a two vertical Tiles. The Left tile contains a background image and the right tile has a colored background and a set of PowerPoint Icons. The Upper Layer contains a composite puzzle of tiles aligned to the left, and centered with the lower layer background image.
Shown above are the different infographics applicable for business proposals and corporate meetings. Emphasis is given on the use of images to represent data and information rather than to put in lengthy texts. The audience may lose focus when slides are too wordy or is presented in plain text. By replacing them with infographics, the presentation will be more interesting. A map with GPS tracking dot, currency symbols, and paper plane are just some of the infographics relevant in discussing the global competitiveness of the company. All PowerPoint icons used in this slide are 100% customizable and may be edited to suit the specification or preference of the presenter.
Return to Flat Tiles PowerPoint Template.