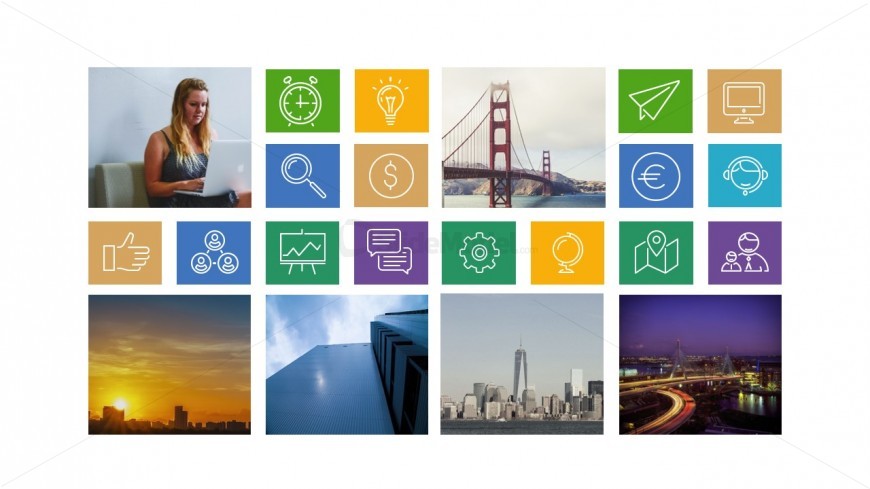 This PowerPoint slide uses a Four Main Columns and Three Rows Tiles Layout. The main design idea behind this arrangement is to reduce the elements into their basic concepts to eliminate confusion. Each column can represent a concept and rows enable the user to present the topic. It is Ideal for replacing bulleted lists or tables.
This PowerPoint design illustrates twenty-two generic business icons and images. Icons featured are paper plane, dollar symbol, euro symbol, map with GPS pin, conversation bubbles, headset with mic, and globe to name some. These PowerPoint icons can symbolize logistics, public relations, feedback, customer service and global partners or channels among others. The PowerPoint objects are flexible so the presenter can insert text or modify their color, size, and arrangement, without affecting their image resolution.
Return to Flat Tiles PowerPoint Template.