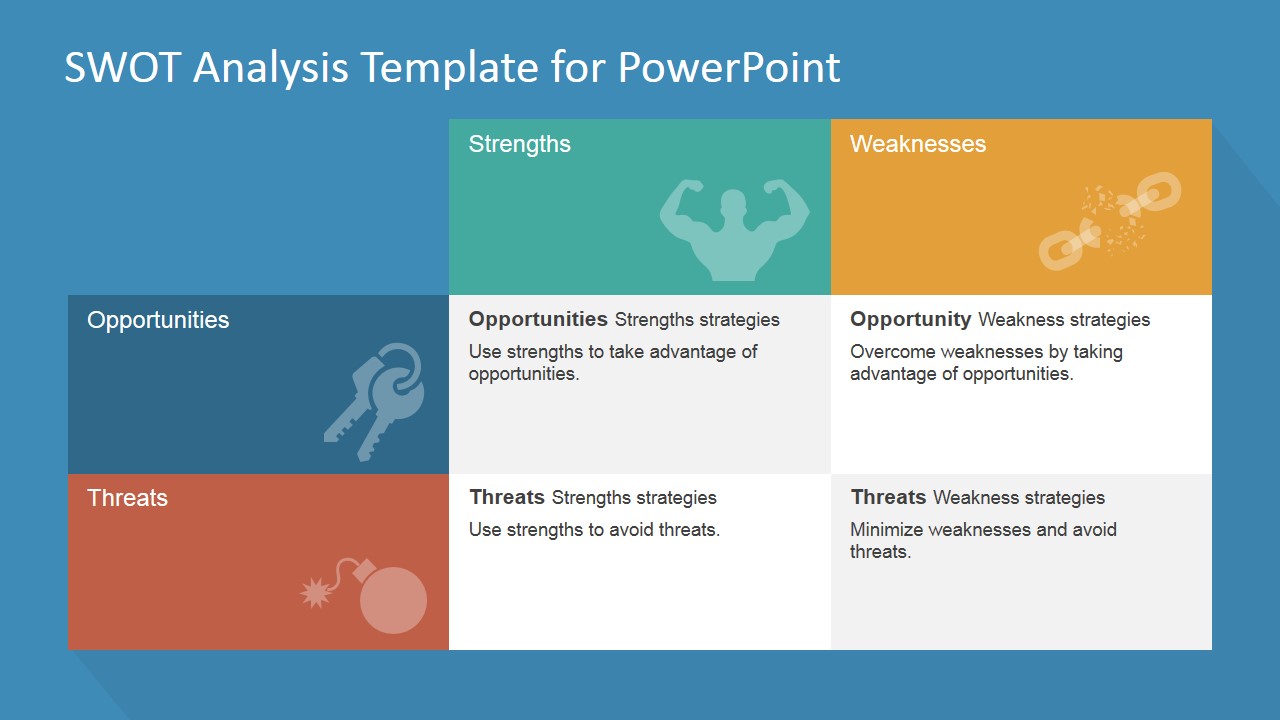 This slide is a professional PowerPoint Template featuring the SWOT Matrix. This four by four matrix is useful to present SWOT Analysis results or to work in an interactive session, recording the analyst's teams ideas and findings. The Horizontal dimensions correspond to the External Factors (Opportunities and Threats). The vertical dimensions correspond to the Internal Factors (Strengths and Weaknesses). Each of the Quadrants of the Matrix represents a strategic set of conclusions that describe the findings and actions required to move the organization into a more beneficial competitive position.
Opportunities-Strength Quadrant: Use strengths to take advantage of the opportunities.
Threats-Strengths Quadrant: Use strengths to avoid threats.
Opportunity-Weaknesses Quadrant: Overcome Weaknesses by taking advantage of opportunities.
Threats-Weaknesses Quadrant: Minimize weaknesses and avoid threats.
Create Professional PowerPoint Presentations that appeal to executive audiences with our SWOT Analysis PowerPoint Templates.
Return to Flat SWOT PowerPoint Template.