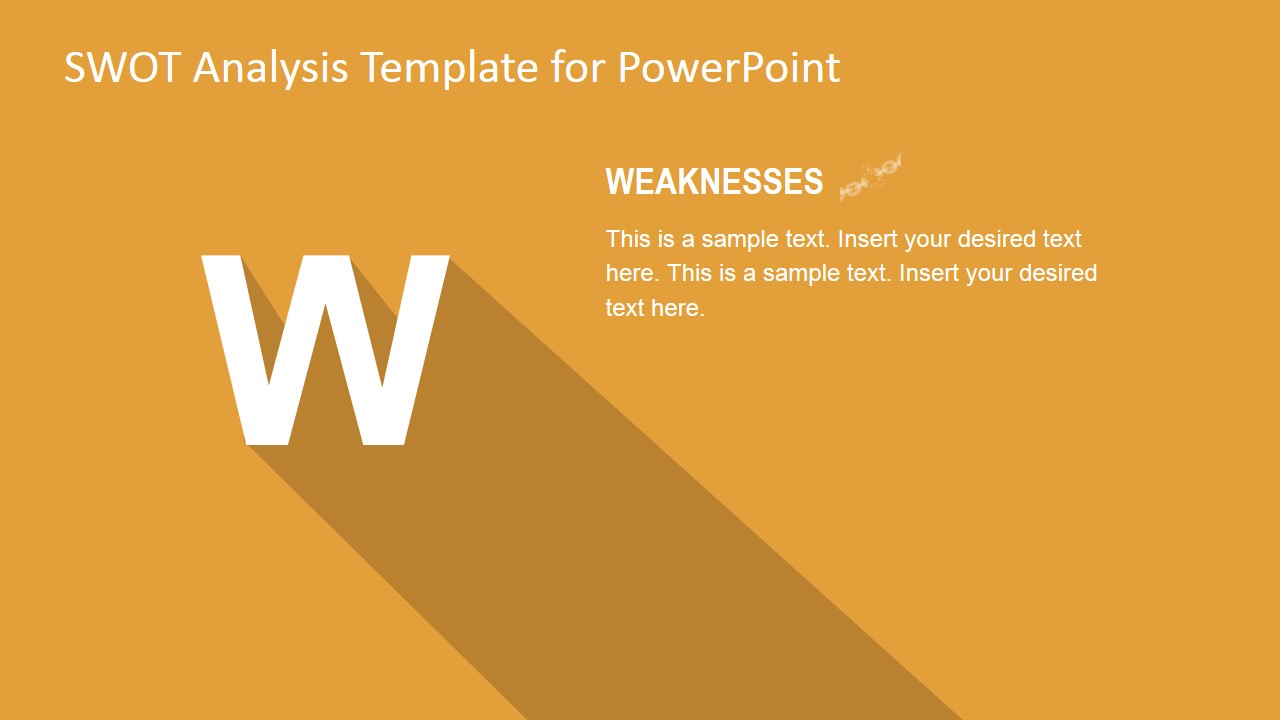 This professional Flat Design slide features the Weaknesses Internal Factor from the SWOT Analysis. The slide provides a long shadow letter W with a text placeholder for describing the Weaknesses Factor.
Weaknesses can be understood as the lack of certain strength or may be the flip side of a strength. Weaknesses are internal negative factors that generates some kind of detraction of the ability to provide value and place the organization in a competitive disadvantage. This factor should be mitigated or enhanced in order to compete.
The Analysis should answer questions like:
Which factors under the control of the organization impact negatively in the ability to provide value?
What areas need to be improved in the organization to accomplish the objectives set to compete in the market?
Which are the factors your business lacks and your competitors are leveraging?
Does your organization have limited resources?
Create impressive Weaknesses SWOT Analysis conclusions with this modern Slide design that appeals to executive audiences.
Return to Flat SWOT PowerPoint Template.