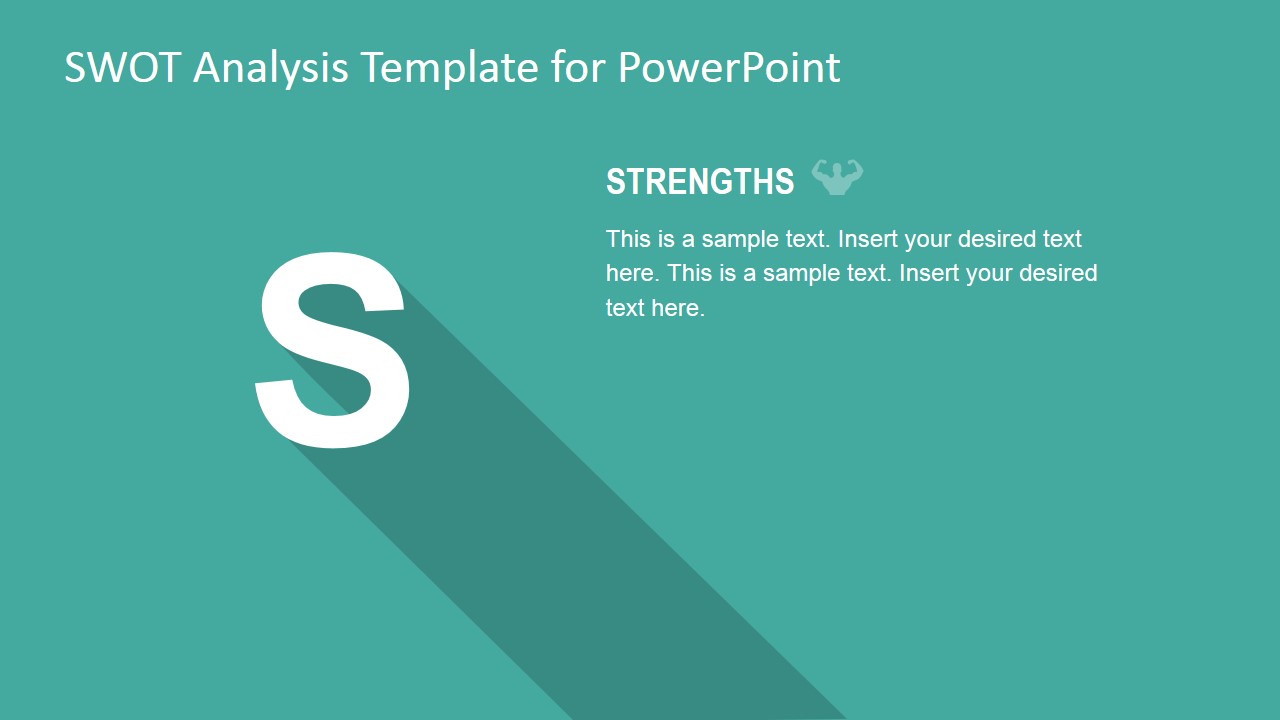 The slide described in the image is the Strengths descriptive Slide (internal, positive factors) of the SWOT Analysis Template. The Strengths Factor describes the positive attributes, tangible and intangible, internal to the organization under analysis. They are within control of the organization and the strategy outlined should leverage their power to overcome threats and take advantage of Opportunities.
The Analysis should answer questions like:
What is the organization doing well?
What resources does the organization control?
Which are the tangible and intangible assets of the organization?
Which are the advantages over the competition?
In summary, the Strengths are the capabilities and resources the organization can use to develop a competitive advantage.
The PowerPoint Slide provides a modern flat design Text decorated with long shadow and a text placeholder for describing the strengths.
Return to Flat SWOT PowerPoint Template.