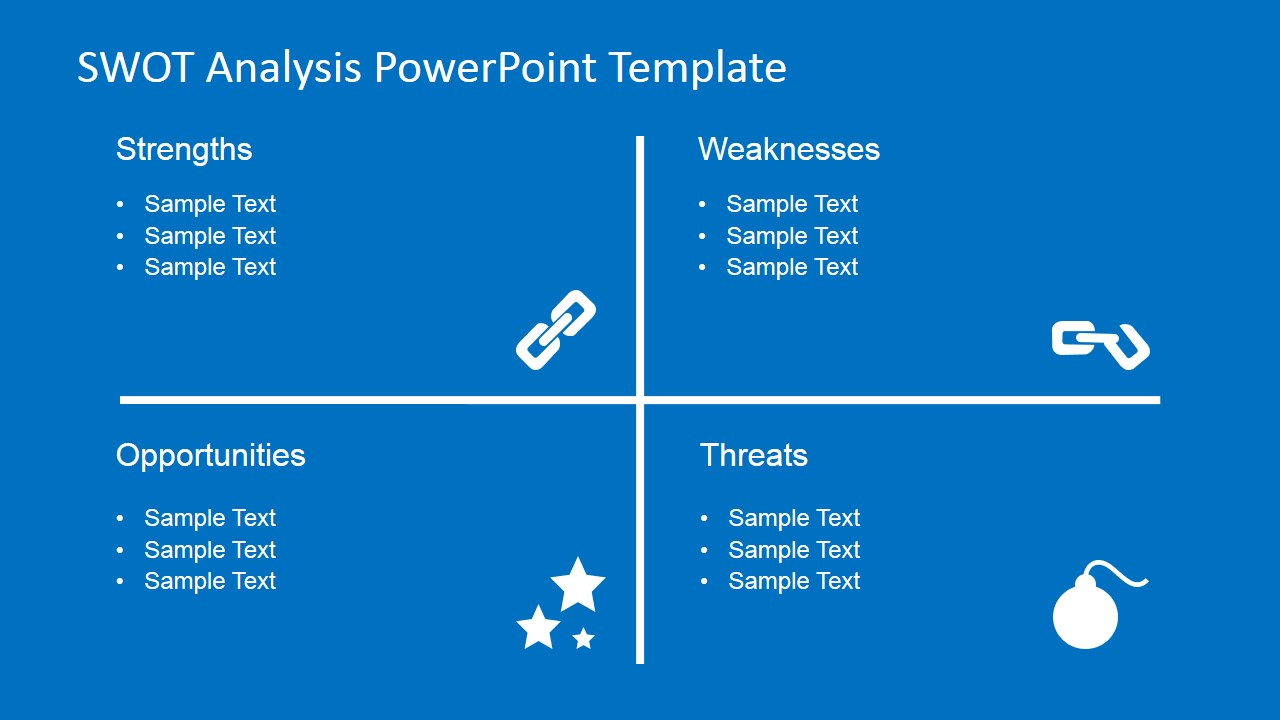 The SWOT Analysis PowerPoint Chart for PowerPoint has a blue presentation background. It uses white text and PowerPoint objects to emphasize the content. The slide is divided into quadrants. Each of the quadrants represents one of the four elements of SWOT analysis. These are strengths, weaknesses, opportunities, and threats. The elements are represented by minimalist icons such as a chain link, stars, a broken chain, and a bomb.
Ideal for the analysis of a particular project, the PowerPoint slide allows the user to evaluate an entity from all angles. The SWOT analysis lets management or the marketing team know the capabilities of their business plan. The PowerPoint objects can be rearranged to suit the presenter's specifications. Any modifications, even to size, will not affect its graphic resolution.
Return to Flat SWOT Analysis PowerPoint Template.