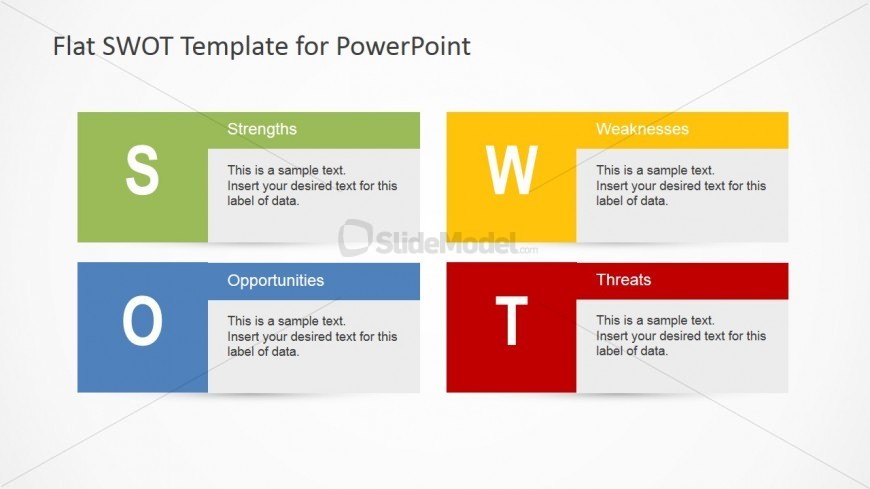 The Flat SWOT Analysis Diagram can be used in business presentations to analyze the aspects of the business plan thoroughly. A SWOT diagram is composed of four aspects, namely, strengths, weaknesses, opportunities, and threats. They are four complementing elements that examine all angles of the plan.
The SWOT elements are arranged in a two by two grid, with headers in solid colors, such as green, yellow, blue, and red. An enlarged capital letter representing the element can be found on the left side of the header Text placeholders are provided for labels and descriptions to understand the discussion of the analysis. Any modification will not affect the image resolution of the design.
Return to Flat SWOT Analysis Design for PowerPoint.