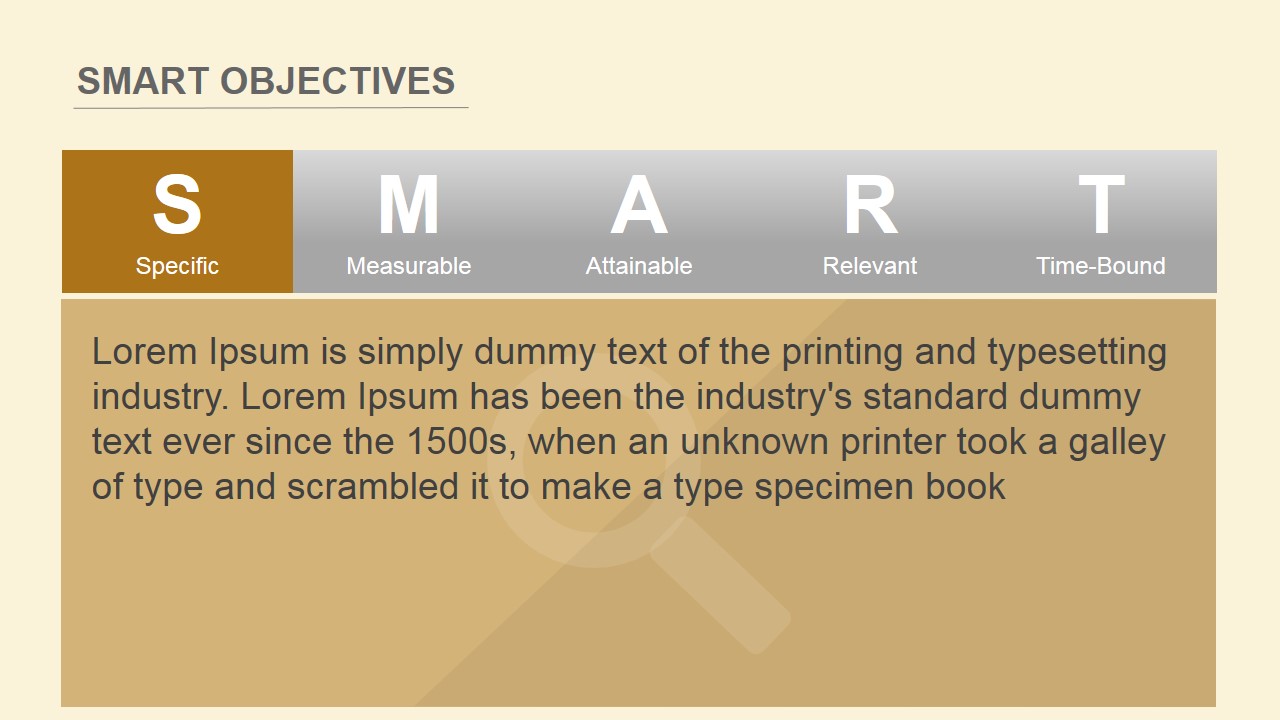 The earth tone color scheme of the Specific Description Slide of SMART Objectives emphasizes the magnifying glass watermark in the presentation background. The slide design contains a banner header that shows the SMART Objectives. The Specific objective is highlighted in brown. The details of the objective can be inserted in the text placeholder at the center of the slide.
SMART refers to a mnemonic device to remember Specific, Measurable, Attainable, Relevant, and Time-bound. These objectives are designed to guide the establishment of a goal for a business plan. The PowerPoint objects can be rearranged to fit set specifications for the presentation.
Return to Flat SMART Objectives PowerPoint Template.