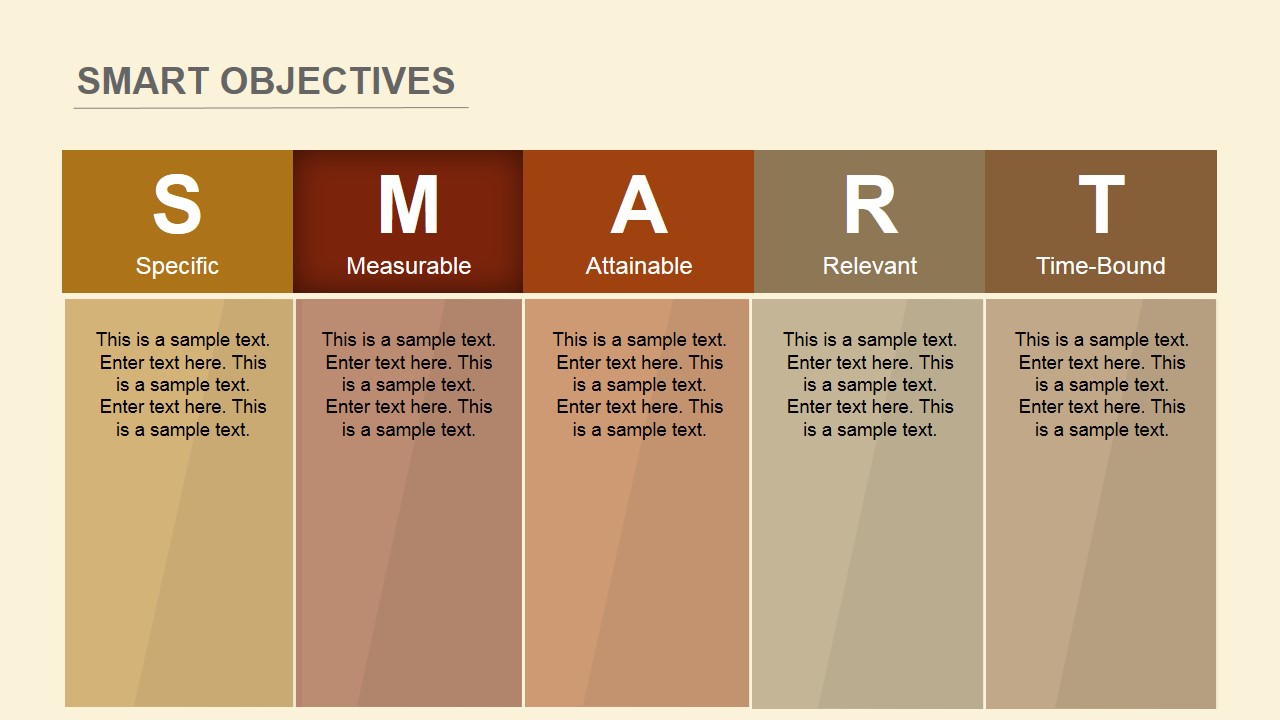 The SMART Objectives Description Matrix Design contains an overview of the five SMART elements. These are Smart, Measurable, Attainable, Relevant, and Time-Bound. These goals ensure the feasibility of a business plan. They are designed to keep the goals on a certain path to success and streamline the vision and mission of the project.
A set of rectangular shapes can be found at the center of the slide design. They are divided into five segments, in earth tone color schemes. Each segment is labeled after each goal in the SMART objectives. Any modification will not affect the image resolution of the design.
Return to Flat SMART Objectives PowerPoint Template.