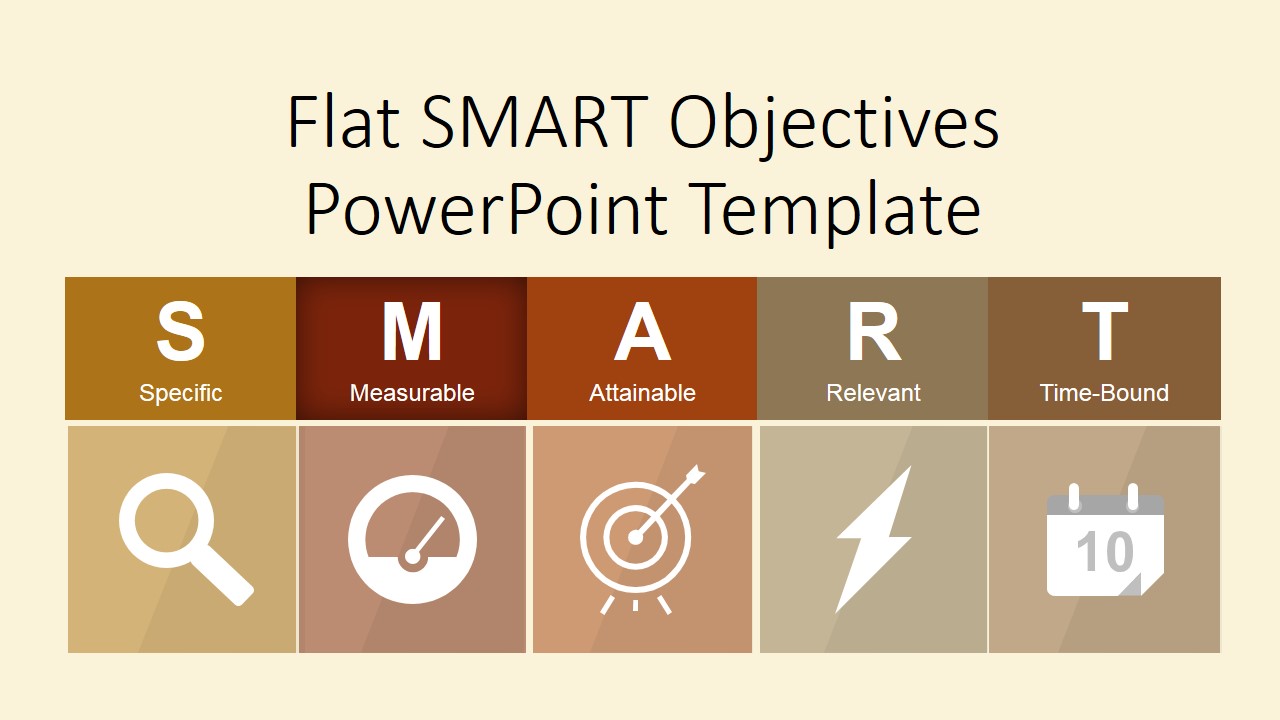 The Flat Design SMART Goals Cover Slide features an earth tone color scheme, ranging different shades of brown. It contains rectangular PowerPoint shapes. The shapes are shown in a pair, with the top part containing the label, and the bottom part containing a relevant minimalist icon. The icons include a magnifying glass, a fuel gauge, and a target.
The SMART objectives are designed to keep business goals and plans as simple and as specific as possible. They ensure that the project can be effectively kept on track. The PowerPoint objects can be modified regarding their size, position, and color without affecting their graphic resolution.
Return to Flat SMART Objectives PowerPoint Template.