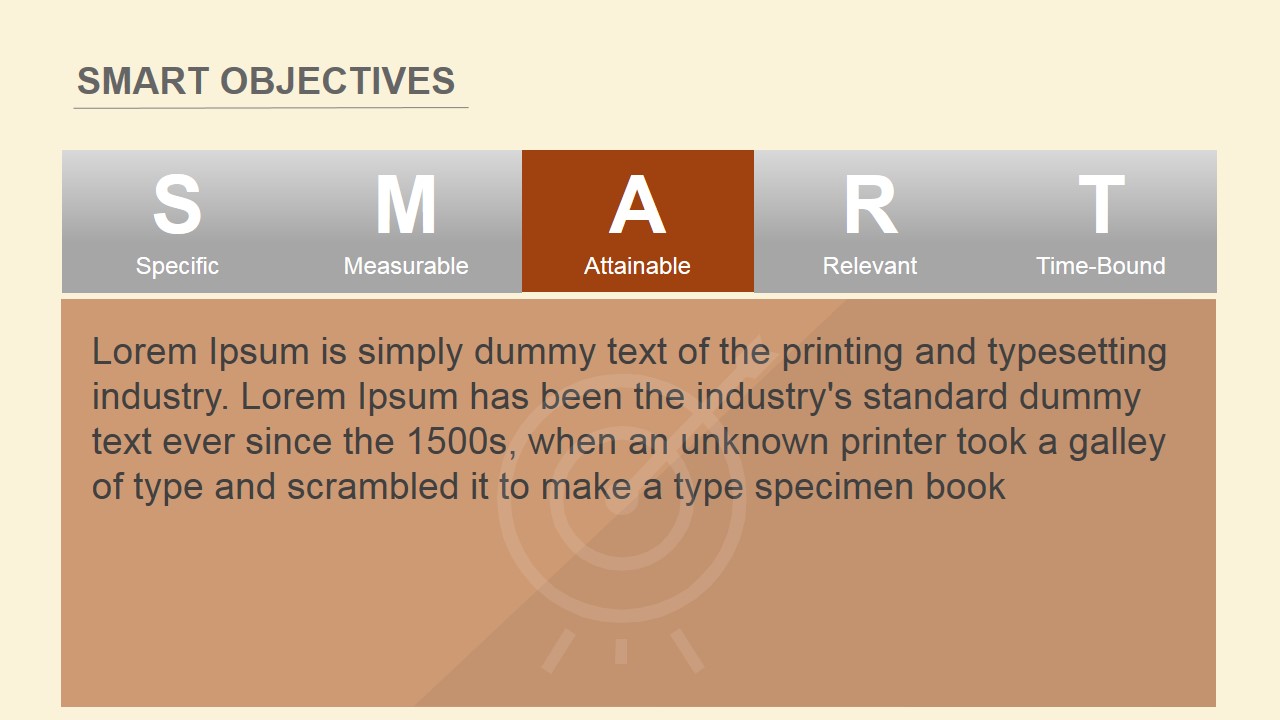 Featured on the slide designed is the Attainable Criteria of SMART Objectives Description. The SMART criteria are basic principles to be followed in research and other technical papers. They ensure that the goals of any project is kept simple and focused. Attainable means that the project is within the means of the implementing body, in terms of labor and resources.
The PowerPoint slide has a brown and gray color scheme. It contains a banner header, which is divided into five segments, for each SMART objective. The Attainable objective is highlighted in solid brown. The PowerPoint clipart are flexible so they can be edited to specifications.
Return to Flat SMART Objectives PowerPoint Template.